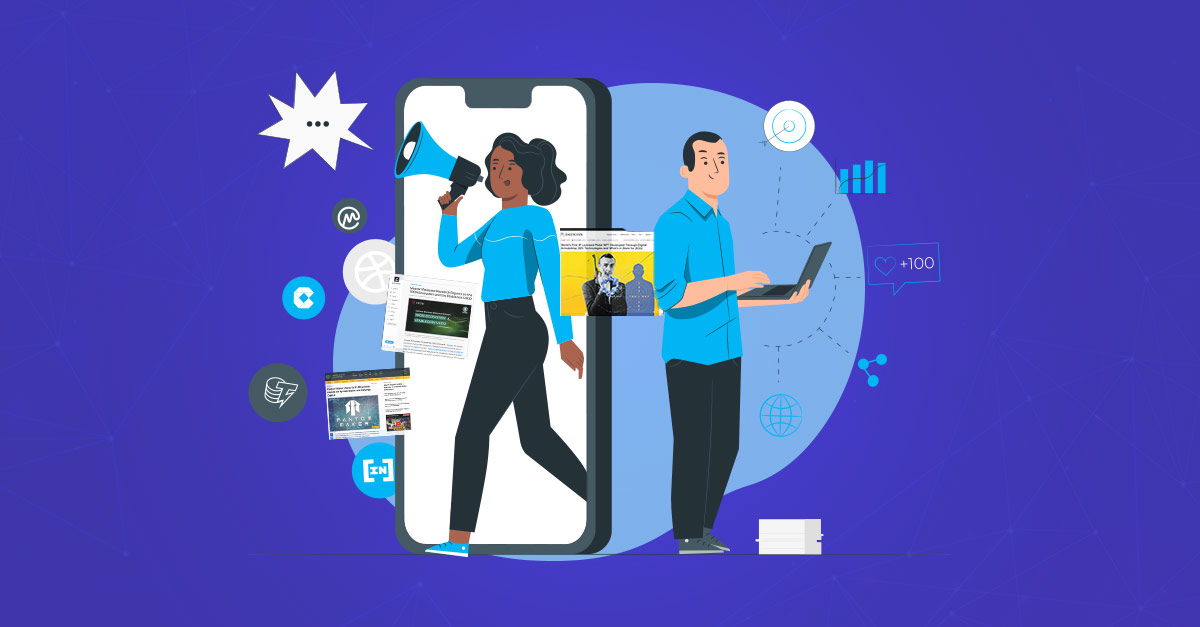 08Nov
6 Ways a Crypto Wire Service Can Help You With PR
Are you considering PR as a component of your crypto marketing strategy? Are you looking for a way to reach the top crypto publications and journalists using press releases? Do you want to understand how crypto wire services can help you achieve these goals? If the answer is yes, you've found the right article.
In the crypto world, where quick cash-grab marketing tactics are common, building trust is one of the most critical objectives for a crypto project. Press releases are an excellent way to boost your brand's visibility. Furthermore, they help you get invaluable earned media, among the most important factors in building customer trust.
Crypto PR wire services such as Chainwire can serve as catalysts for the distribution of your press releases. These services have several valuable features to help you with your PR campaigns. Let's take a look at some of the most important ones.
1. Save Tons of Time
A crypto wire service can help you reach thousands of top publications and journalists with a click of a button.
For example, Chainwire gives you guaranteed homepage visibility on over 75 major crypto and news outlets depending on your package selection, including:
BeInCrypto
Cointelegraph
Coinmarketcap
Bitcoin.com
Bloomberg
Yahoo!
Marketwatch
Benzinga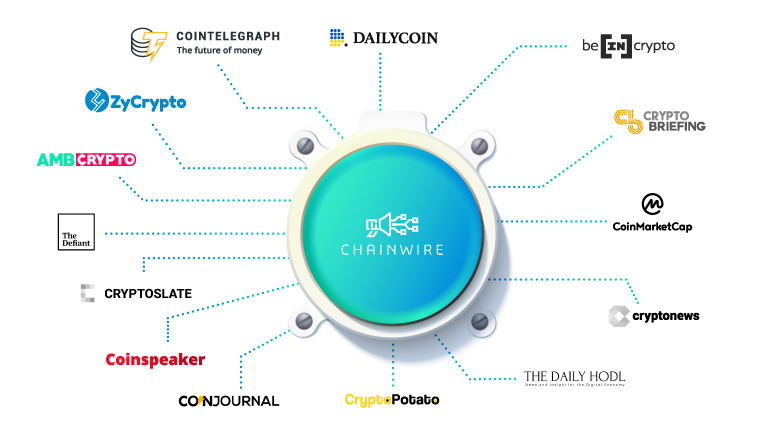 Such "plug and play" functionality allows you to save time you would otherwise spend pitching your story individually to crypto journalists, editors, and publications.
2. Optimize Your Spending
Crypto wire services offer you guaranteed visibility in multiple news outlets for a single package price. This allows you to optimize spending by channeling your marketing dollars into packages that provide the traction you want and can afford.
The alternative approach is to pitch your press release to crypto publications directly. This is usually an inefficient and cost-prohibitive process for most crypto projects.
3. Get Guaranteed Visibility
When you pitch your story to journalists or publications directly, you rely on their judgment of the newsworthiness of your press release. You've got to dedicate substantial time and resources to building relationships, preparing customized pitches, and maintaining follow-ups to give your story a fighting chance to see the light of day. And even then, there's no guarantee it would happen.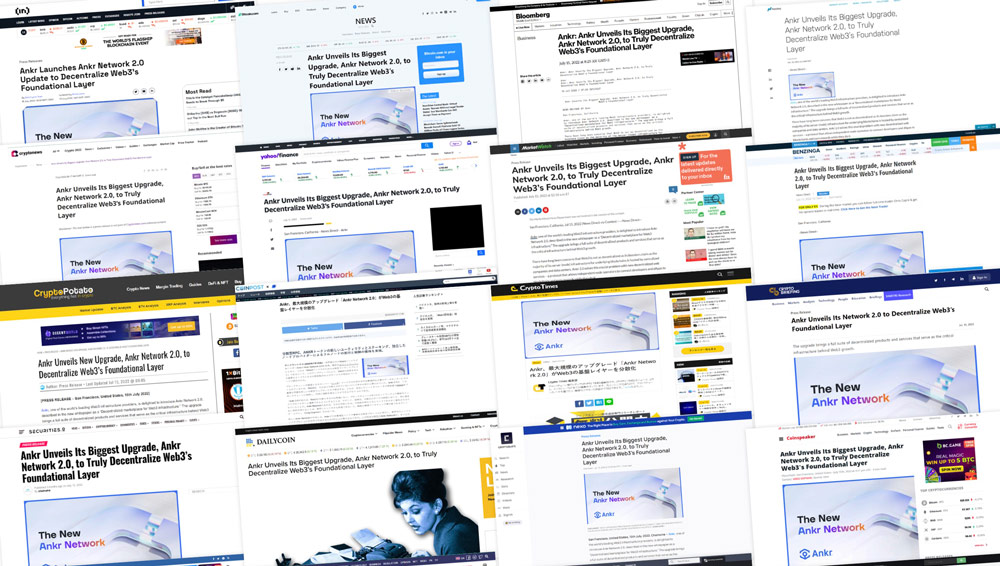 Not all crypto wire services are created equal, either. Depending on the service you use, your press release may end up in non-navigable sections of news sites. However, Chainwire guarantees homepage visibility on the most popular crypto news outlets as long as you abide by our editorial policy.
4. Boost Your Digital Footprint
After you use Chainwire to distribute your news, you can google yourself and see all the search results that come up from your press release syndications.
Let's consider the example of this WeSleep press release distributed through Chainwire with the title, "WeSleep Unveils its 'Sleepie' NFTs."
Afterward, a simple mention of the brand on Google shows the following results:
As you can see, all the top results are from mainstream crypto news outlets sharing the same press release. This is the impact of high-quality websites mentioning your brand name or linking back to you. And if you know how to write a crypto press release well, rest assured your audience will find it if they google you.
5. Capture the Attention of Industry Journalists
In addition to homepage visibility on the top crypto news outlets, crypto wire services can help crypto-focused journalists discover you.
Crypto is still a niche interest in the context of mainstream news. While mainstream news editors likely get overwhelmed by the daily press releases in their inboxes, industry-focused journalists are more likely to monitor and use news wires for story ideas.
6. Learn More With UTM Tags
Use UTM parameters in your press releases if your crypto wire service allows it.
With Chainwire, you can use UTM parameters to tell Google Analytics the exact number of clicks, sessions, and conversions your press releases are generating.
This tackles a significant challenge with regard to press release ROI measurement, where you traditionally get nothing more than estimated article views based on third-party traffic data.
So for example, instead of just linking to your site, you can add the term: "?utm_source=chainwire&utm_medium=CPM&utm_campign='press_release_title'", you'd be able to track all the clicks you got from all the syndications of the press release you distributed through Chainwire.
After your UTMs are installed and your press release got distributed, it's time to head to Google Analytics and check out the results:
Go to your Google Analytics account.
Go to "Acquisition" –> "All Traffic" –> "Source/Medium"
Search for "Chainwire" and click on it to filter results only relevant to this Source.
Add a Secondary dimension and use the value "Campaign"
Take a look at the results based on each press release you distributed on Chainwire.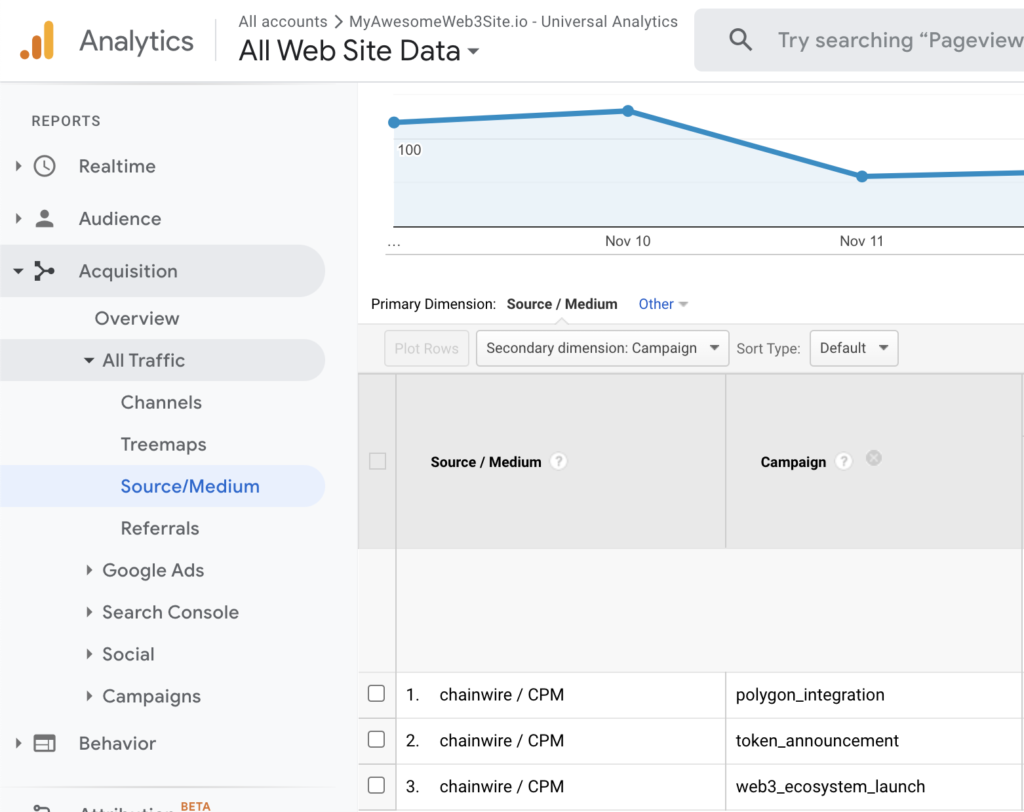 Conclusion
Crypto wire services can supercharge your PR campaigns. Without these services, you'd have to spend countless hours pitching your story to journalists and publications. Furthermore, individually approaching crypto outlets to write about your brand isn't the most budget-friendly strategy for PR.
However, only some crypto wire services are going to live up to your expectations. Therefore, choose wisely.
With Chainwire, you get guaranteed homepage visibility on the top crypto news outlets, a boost to your search engine rankings, the attention of crypto-focused journalists, detailed analytics reports, UTM tags, and more.
Here's what Dion Guillaume, the Head of PR and Communication at Gate.io, has to say about Chainwire: "Chainwire is an effective tool for getting announcements out there. The analytics, speed, and wide coverage are a must for anyone in the crypto space."