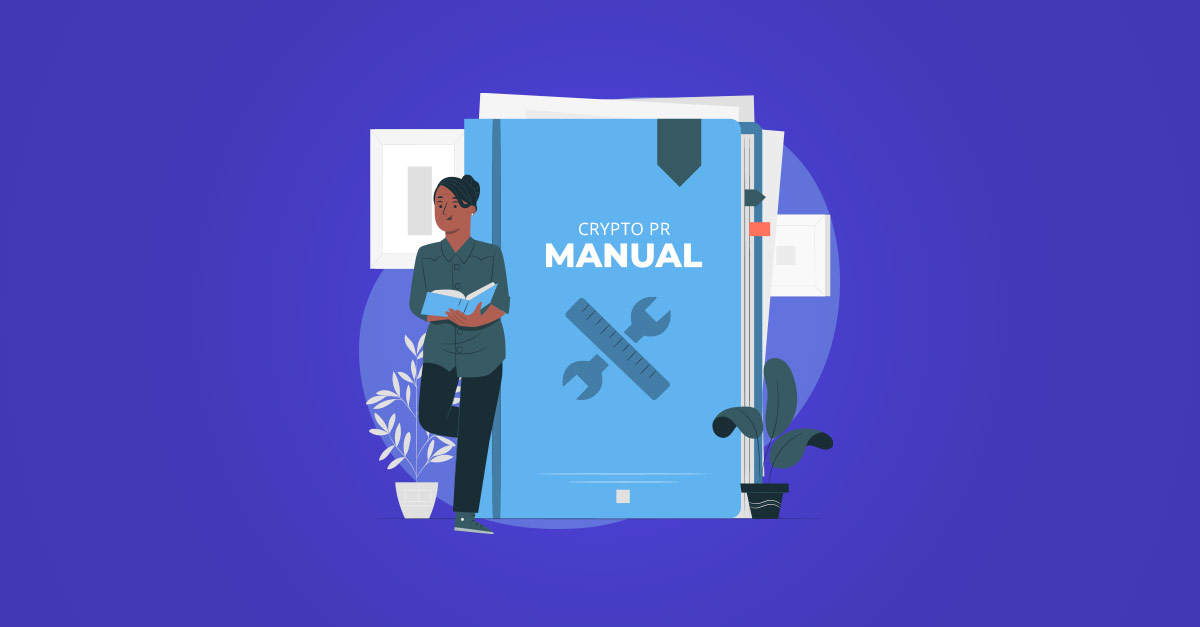 02Nov
Crypto Earned Media Guide: Everything You Need to Know
Crypto earned media can be defined as any media coverage or content for your crypto project on channels you don't own or control. The term refers to voluntary mentions of your brand in the media in various forms, such as:
Articles
Blog posts
Reviews
Recommendations
Influencer shoutouts
Any other form of word of mouth, online or offline
When done correctly, earned media is the most effective form of advertising. We aren't just saying this. The impact of earned media is well documented.
According to a report by Alloy, earned media provides higher quality web traffic that translates to 56% better goal conversions (for example, signups, downloads, or subscriptions) than other traffic sources. Furthermore, sessions from this traffic last 33% longer.
Regarding press releases, the traffic they generate only accounts for 0.12% of the pie. However, the average session from press release traffic is 59% longer and brings in 12% more conversions than other channels, according to the same report.
In this blog post, we take a closer look at earned media and learn how you can get more of it for your crypto project.
Let's dive in!
How to Get More Earned Media
A study by Edelman found that seven in ten people are now using some form of ad blocking, significantly reducing the impact of paid advertising. On the other hand, the same study found earned media to be among the most critical factors in building customer trust.
Elon Musk, Tesla, and Dogecoin together are a case study for being among the biggest beneficiaries of earned media in crypto history:
So how do you get more earned media? Let's take a look at each tactic.
1. Build High-Quality Owned Media
Earned media may not always be in your control, but building your brand through owned media is entirely up to you. Owned media is your opportunity to showcase who you are and what you stand for in the best way possible. Examples of owned media are:
Website
Newsletter
Social channels
Building high-quality owned media gives your crypto project a chance to get earned media, especially if your content has viral potential.
For example, your website can provide valuable project information and highlight your mission, vision, and objectives. Your newsletter can include exciting progress updates, and your social media can provide content that has viral potential.
High-quality owned media is vital in building a vibrant community around your project, resulting in valuable word-of-mouth traction.
Here's Cardano's website as an example of owned media:
2. Work On Your Pitch: How to Get Organic Coverage From Your Crypto Press Release
Follow these tips to boost your chances of getting more earned media through your crypto press release.
Know Your Target Publications
Figure out which publications you would like to cover your story. Your targets would depend on the audience you're trying to reach. Some of the top publications to target crypto enthusiasts are:
Coindesk regularly covers stories that first appear in press releases.
Shortlist Journalists
Find writers and journalists who like to write about topics you want to share. This is important because journalists appreciate pitches for valuable and relevant stories.
Pushing your press release via email blasts to random journalists is less likely to work and may even be counterproductive.
Be Sure of Your Story
You should be clear on what your story is. If journalists feel you're confused about what you want to communicate, your story will probably never see the light of day.
Familiarize Yourself With the Journalist's Work
Crypto journalists are bombarded with tons of press releases daily. Make sure you do your homework before messaging them. This means familiarizing yourself with the journalist's work and knowing their preferred mode of communication.
Make it Personal
Your pitch has a higher chance of getting noticed by a journalist if they can connect with it on a personal level. A practical approach is reaching out to them, referencing one of their existing stories, and linking it with your pitch.
Be Concise
Try to keep your pitch as focused and concise as possible. In a couple of paragraphs, explain why your story is newsworthy and how it's relevant to the publication's audience.
Allow Exclusive Access to Your Product
Give journalists a trial of your platform, app, or project if possible. Experiencing your product first-hand would allow journalists to see its value and develop a story based on how they feel about it.
If you want to learn more about pitching your story to the media, here's a free course on Coursera by the University of Colorado that can help.
3. Leverage Your Paid Channels
Paid media consists of channels you can pay for visibility. These platforms typically include:
Search Engine Marketing
Social Media Advertising
Influencer Marketing
Traditional Media
Press Releases
Example of an Instagram ad as paid media:
In addition to running optimized ads for these platforms, use your paid channels to boost your owned and earned media visibility.
Doing so for your best-performing owned media would give your brand story much-needed exposure and potentially even more earned media.
Leveraging paid channels to boost earned media visibility gives your most potent and credible content the eyeballs it needs. Not only does it lend credence to your crypto project, it can also drive action and conversion.
For example, you can repurpose a hit on Coindesk for ads on popular platforms for crypto, such as Reddit.
Press Releases: The Intersection of Paid and Earned Media
Without mentioning press releases, no discussion on earned and paid media could ever be complete. Press releases are at the intersection of paid and earned media. They give you the best of both worlds by combining the benefits of both kinds of media.
Strictly speaking, press releases are paid media crafted to put your story in front of the right journalists and media outlets that might be interested in organically covering the story. When a press release does lead to organic news coverage, this is earned media in its purest form.
The best scenario for a PR manager is when they approach a news outlet with their press release and can secure exclusive organic coverage from them. Executing this is a matter of timing, skillful pitching, and aligning the story with what the news outlet finds valuable. Understandably, this is a rare occurrence.
Here's an example of a crypto business getting news coverage after sharing a press release directly with a media outlet.
Another benefit of press releases is that they have the same effect as earned media for most people despite being paid media. This is because once you publish the press release on different sites through distribution services, it takes a trained eye to tell the difference between an organic news story and a press release.
With this in mind, using services like Chainwire for your crypto press releases can give you homepage visibility across all the major crypto publications. Crypto press release distribution services like Chainwire allow you to not only put your story in front of the top crypto journalists but also reach hundreds of thousands of crypto enthusiasts, investors, and analysts.
Final Thoughts on Crypto Earned Media
To sum it up, if there's anything crypto projects want more of, it's their target audience's trust. Shorter attention spans, improved ad blocking software, and a genuine distrust in paid advertising have made earned media the most credible form of advertising today.
By smartly leveraging your paid media to boost your high-quality owned and earned media, you can achieve a synergy that can result in even more earned media.
Furthermore, improving your pitching technique and maintaining solid media relations are proven to boost your share of earned media.
Finally, at the intersection of paid and earned media, professionally written press releases have the power to put your crypto brand story in front of the right audiences. This effort can be supercharged with the help of press release distribution services like Chainwire.
Furthermore, improving your pitching technique and maintaining solid media relations are proven to boost your share of earned media.
Finally, at the intersection of paid and earned media, professionally written press releases have the power to put your crypto brand story in front of the right audiences. This effort can be supercharged with the help of press release distribution services like Chainwire.