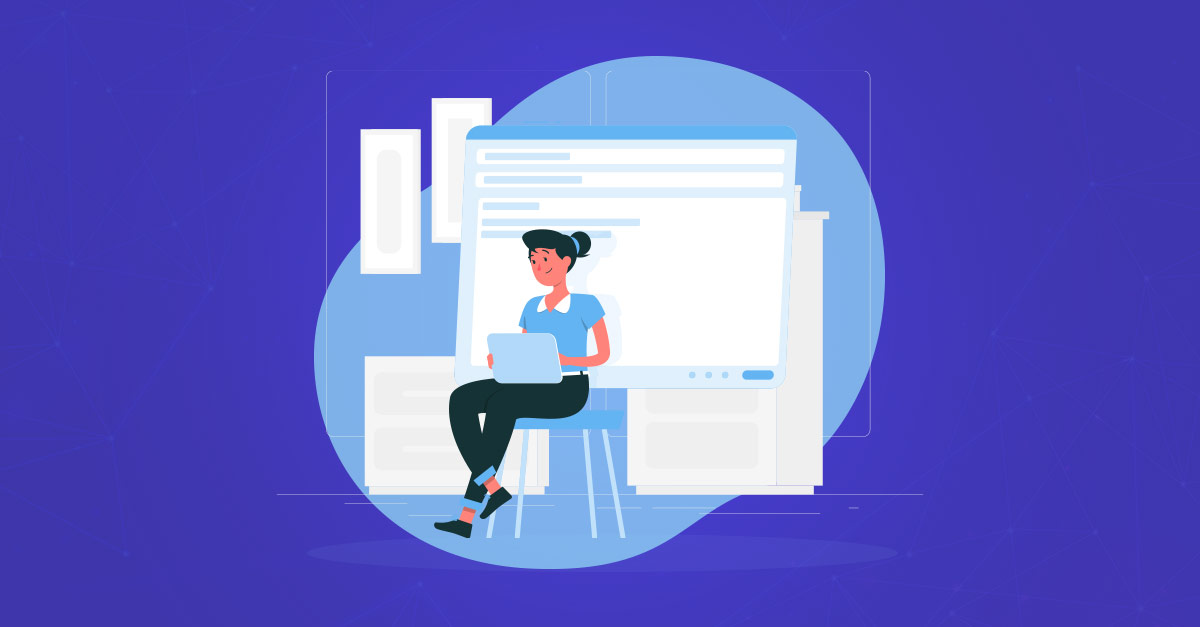 07Nov
Pitching Crypto Journalists: 5 Etiquettes to Follow
Getting media coverage from prominent crypto journalists and publications is the most potent form of marketing your blockchain project can hope for.
However, only a few crypto founders understand the etiquette of pitching crypto journalists with their press releases.
The result is countless potentially powerful stories going to the trash folder every day.
To boost your chances of maximizing PR traction, follow our etiquette guide on pitching crypto journalists.
1. Find Your Angle From the Journalist's Perspective
Look to offer as much value as possible. The fact that your crypto project simply exists isn't newsworthy on its own. Put yourself in the journalist's shoes and think about what would help them put a compelling story together.
Specifically, ask yourself if the angle you're pitching offers one or more of the following:
Actionable insights
Breaking news
Sector overview
A solution to a trending problem
Product review
Furthermore, you have to personalize the pitch. Journalists neither have the time nor the patience to go through generic emails.
A great way to capture their attention is to look at their existing body of work and see if you can link it with your pitch.
Let's say you're a crypto exchange venturing into the NFT space. Accordingly, you're now looking for a journalist who's covered NFT marketplaces before.
An easy way to zero in on your target would be to look at stories about NFT marketplaces on popular crypto news websites such as Cointelegraph.
A possible Google search query to achieve this could be:
site:cointelegraph.com intitle:"NFT marketplace"
This particular query would show every article on Cointelegraph that contains the phrase "NFT marketplace" in the title.
Let's check the second result since the first one seems too broad for our needs.
Once you're on the article, the journalist's name is easy to spot on the top left. If you feel the story is a good match for your pitch, you can click the writer's name to learn more about their background and contact information.
Most crypto publications have dedicated pages for journalists linking to their other articles in addition to their contact details. This makes it even easier for you to gauge the journalist's relevance to your story.
Doing your homework on a journalist before you approach them makes it a lot more likely for you to get a response.
On the other hand, beware of trying to manipulate your way into the news. If you come across as inauthentic or only seem interested in pumping a coin, you're likely going to be ignored.
2. Keep It Short
In addition to making your pitch valuable and personalized, it is crucial to cut it down to the bare essentials.
Crypto journalists are often sorting through numerous pitches in a short span of time. So there's really no time for pleasantries or formalities. We even suggest skipping your introduction and getting straight to the point.
You can also start your email by acknowledging the time constraint the journalist is operating under. For example:
"I know you're busy. I'm gonna get to the point fast."
Subtly, this tells the journalist you understand the problem, and you mean business.
Keep your pitch limited to two short paragraphs and leave the introductions until the end.
3. Provide Exclusive Material
The last thing a journalist wants is someone else's leftovers. Don't share recycled news just to get more traction, as you'd likely lose any form of credibility or respect with the journalist involved. We can't stress this enough. Recycling already-published stories is a worthless exercise for publications.
Instead, offer your target journalist or publication the exclusive opportunity to break your news. This could be new research you haven't published yet, an interview with the CEO, or a top management quote that hasn't been used before.
The more exclusive the content, the better your chances of getting valuable earned media.
4. Don't Be an A**hole
This is true for life in general, but especially when it comes to dealing with journalists.
There's no shortage of press releases in a crypto journalist's inbox describing their project as a disruptive force or the next big thing. Avoid making big claims like yours is the next DeFi project that's going to revolutionize global finance as we know it. In short, don't use superlatives or hyperbole.
You can also avoid being an a**hole by being honest in your press release. Don't make false claims. Journalists rely on you to be the expert on the claims you make. If this information turns out to be false later, it puts the journalist's reputation at stake.
Needless to say, this is an easy way to get blocked and earn a lifetime of ill will.
5. No Means No
Media relations is a significant component of Public Relations. Therefore, manage your relationships with journalists tactfully.
Getting "no" for an answer is typical. In fact, not hearing back at all is the rule, not the exception. Don't take it personally, don't push or bug a journalist repeatedly, and don't burn bridges. Nurturing these relationships is rewarding in the long term.
Pitch Got Rejected? Use A Crypto Newswire
Don't let pitch rejections be dead ends. In most cases, it's likely you were planning on using a newswire to boost your PR exposure, right?
If you have a press release handy, and you're in the Web3 space, don't waste it on traditional wire services.
With crypto-focused press release distribution services like Chainwire, your press release can get homepage visibility on major crypto publications such as Cointelegraph, CryptoSlate, AMBCrypto, and many more.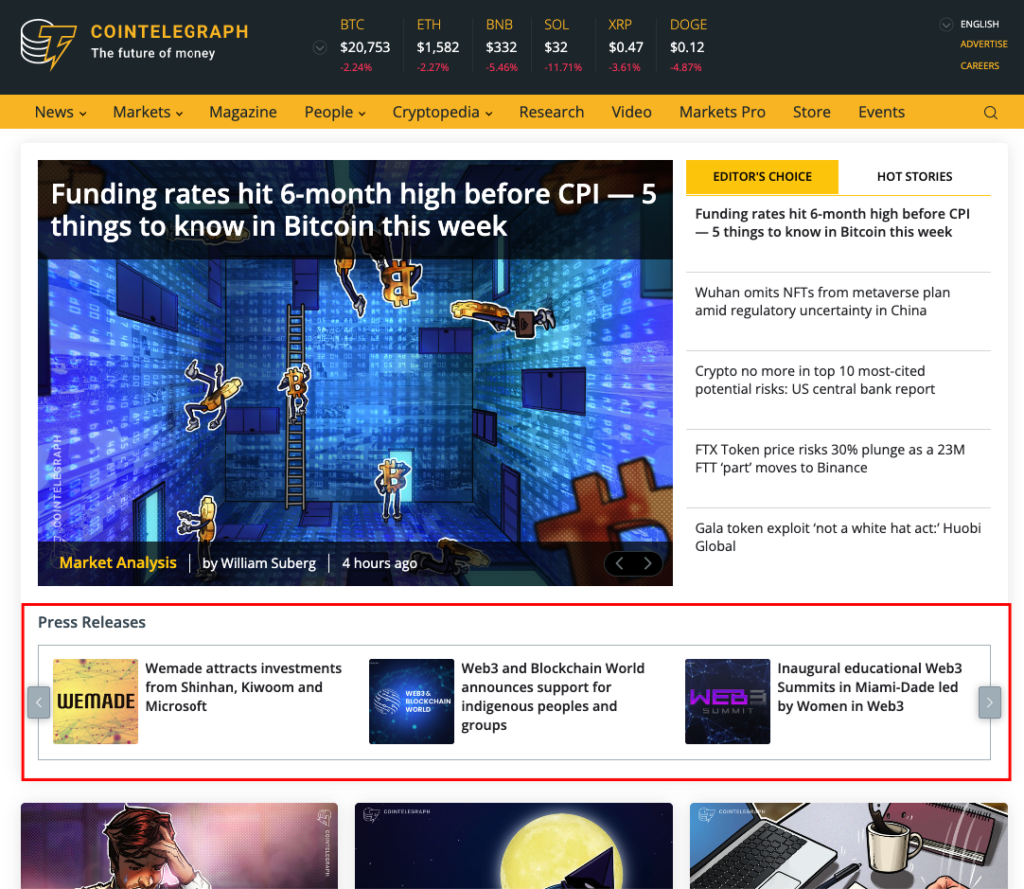 This puts your press release in front of mainstream crypto journalists as well as analysts, investors, and enthusiasts, even if your pitch got rejected.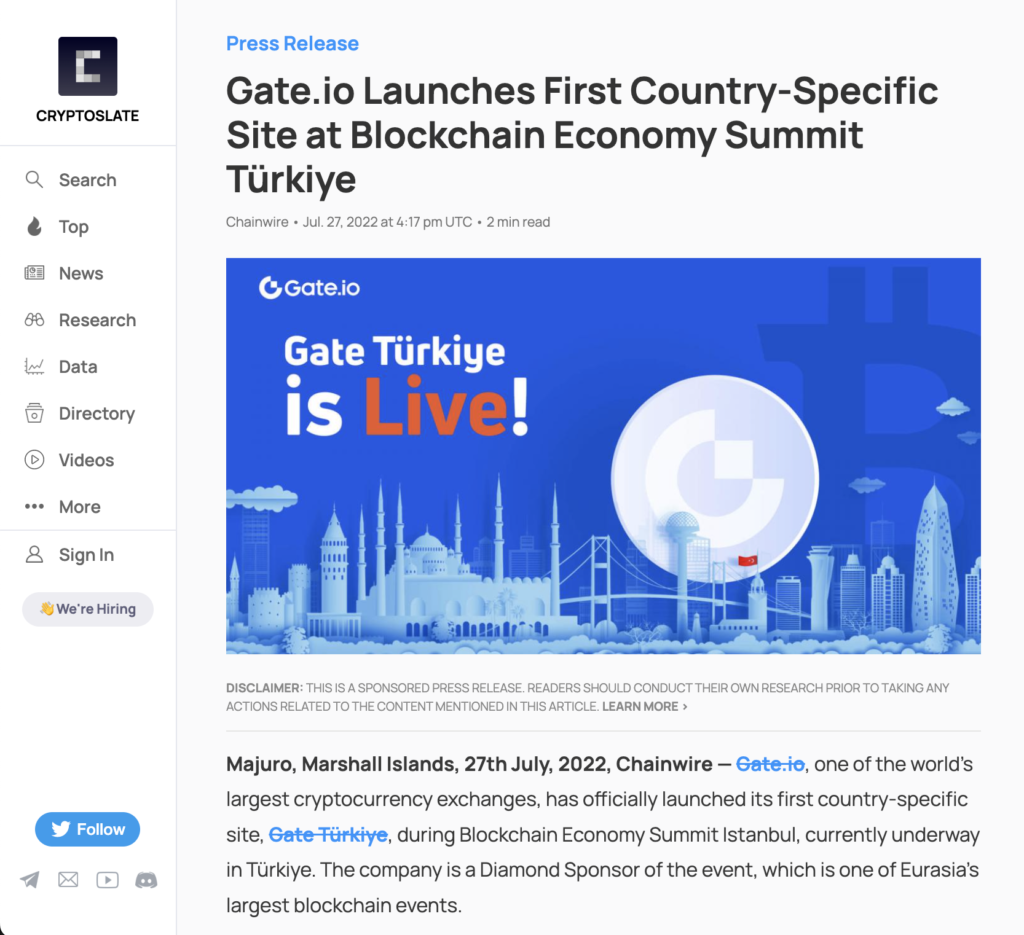 All you need to do is open an account for free, submit your crypto press release, choose your distribution package, and Chainwire will syndicate your press release to hyper-targeted, leading crypto news outlets.
Conclusion
The crypto industry is still in its infancy. Consequently, it remains a sentiment-driven space where earned media plays a vital role in the success of a project. In such an environment, every crypto founder wants their story heard.
However, a "spray and pray" approach when pitching journalists not only doesn't work, it's counterproductive. Journalists have no time or tolerance for copy/pasted emails sent as mass forwards.
To effectively capture a journalist's attention and break through the noise with your press release pitch, you need to follow certain etiquette.
By keeping the journalist's perspective in mind, keeping your pitches concise, providing exclusive content, and being considerate and thick-skinned, you can significantly boost your chances of getting earned media.
In addition, crypto press release distribution services like Chainwire provide a robust solution for crypto companies to get their story out in the media as well as their target audience.