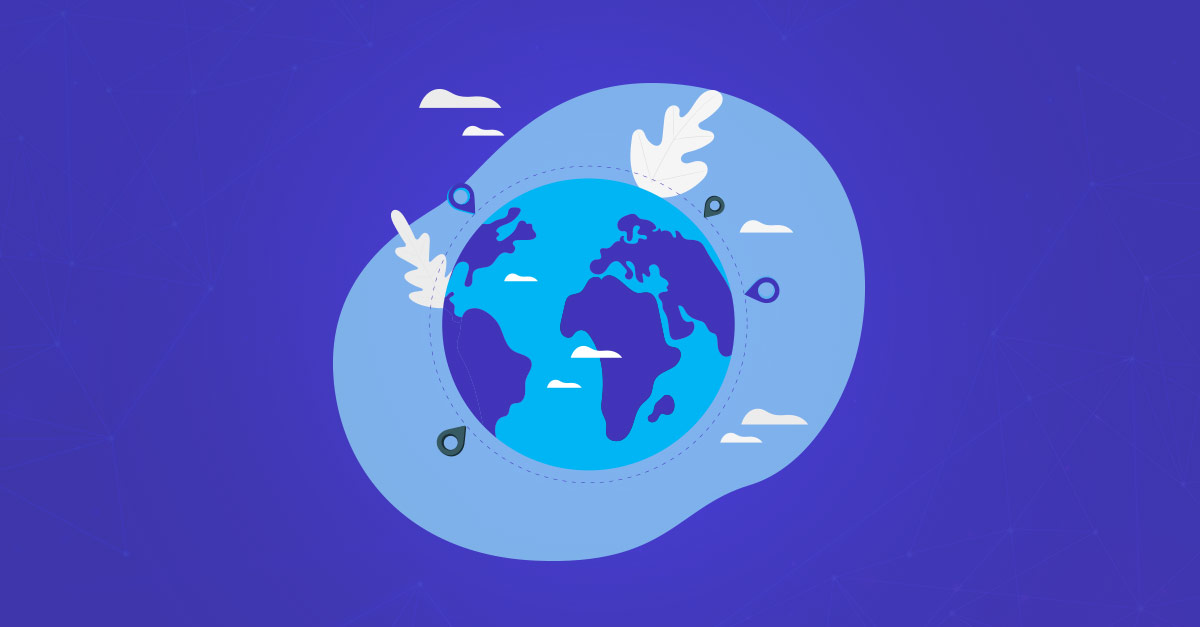 08Nov
Global Crypto PR: How to Get International Media Coverage With Chainwire
The global rise of blockchain and web3 technologies has allowed individuals and businesses to conduct operations and establish trust between stakeholders without centralized intermediaries.
This development is a welcome departure from the limitations of traditional businesses that have to deal with red-tape, government oversight, and geographical boundaries.
Therefore, blockchain technology allows businesses to expand globally and cater to international audiences, making foreign markets more accessible.
Consequently, countries worldwide are quickly adopting crypto as a viable means of developing innovative new products, services, and other use cases. According to Chainalysis, the top five leading countries in terms of crypto adoption are:
Vietnam
Philippines
Ukraine
India
United States
The research suggests that lower-income countries use crypto for faster and cheaper remittances. However, high-value markets are receiving more blockchain funding for new crypto projects.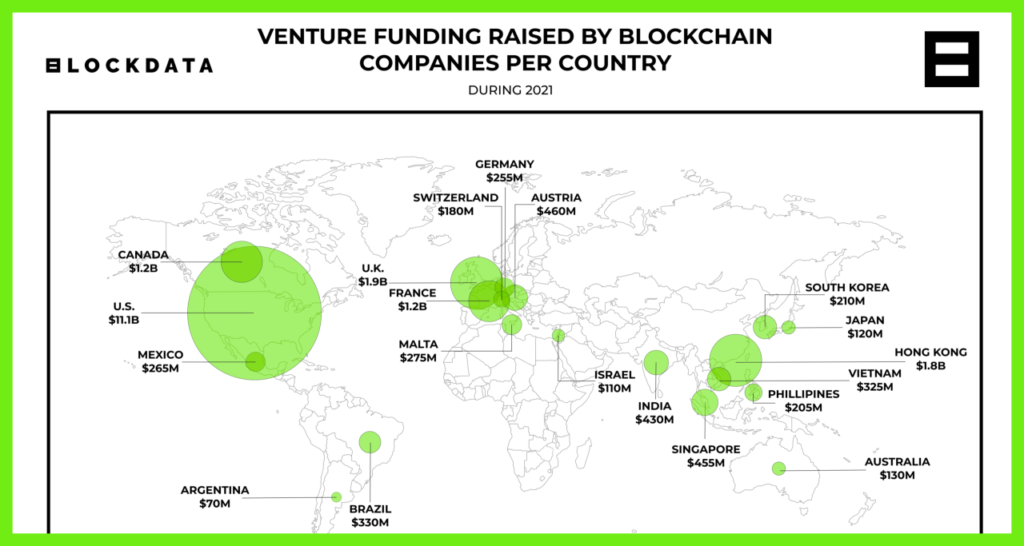 If you're part of such a blockchain project with potential for international expansion, getting global PR is likely one of your top concerns. How do you go about reaching your diverse audiences across multiple geo-locations?
As the foremost experts in blockchain press release distribution, we've prepared this guide to demonstrate how we can help you reach a global audience effectively.
Let's get started!
The Challenges of Global Crypto PR
So, you've built a blockchain project with global appeal. The next step is to get the word out to your target audiences worldwide. However, getting global crypto PR exposure is challenging. Here are some impediments you may encounter from the outset.
International Media Relations
Media relations is one of the top factors that can make or break any earned media campaign. It is also one of the hardest things to achieve for global PR campaigns. It's simply hard to maintain media connections around the world.
Accordingly, PR agencies with the resources and networks to maintain such relationships on a global scale would charge you hefty fees.
Content Localization
Another challenge in global PR is achieving accurate content localization or translation. A one-size-fits-all approach is unlikely to work when making headway in different international markets.
Therefore, translating your press release into the local language can go a long way toward improving PR exposure.
Moreover, many businesses rely on local publications for accurate translations. However, this is risky and may not position your brand as you'd like. When a publication translates your press release, verifying the accuracy of the translation also becomes a challenge.
At the end of the day, this task is for experts who understand the cultures and languages of your target locations.
Cultural Differences
Many countries that dominate the crypto space have significant cultural differences from the western world. Places like South Korea for instance, the home of the successful Korea Blockchain Week and many major blockchain projects, can be considerably challenging environments to forge new industry connections.
Chainwire – A Global PR Solution
We at Chainwire help crypto and blockchain businesses publish their press releases simultaneously across all major crypto and news outlets around the world.
Our team specializes in global PR solutions. To help you gain maximum visibility across all your international markets, we offer the following:
Guaranteed Global Coverage
Your press release receives guaranteed coverage in the top media outlets in eight countries thanks to our publishing partnerships.
That's right. We've done the legwork for you, so you don't have to run around pitching journalists all around the world.
Here's a quick look at our media partners from around the globe:
Custom Translations
Based on the geo-locations of your choice, our expert translators produce idiomatically accurate translations of your press release.
We take special care to ensure the consistency of your brand's tone of voice and positioning throughout this process. Our team is experienced with the cryptosphere and understands the importance of reaching your international audience while speaking to them in their preferred language.
Detailed Reports and Analytics
You can't improve what you can't measure. Our analytics reports give you complete access to metrics on your press release performance. Get details of all the URLs where your press release was published, view counts, and more.
How to Get International PR Coverage With Chainwire
Ready to get some global PR? Follow these steps to complete the process.
Step 1 – Log in to Your Account
First, create a new account. If you already have an account, use your credentials to sign in.
Step 2 – Provide Details for Your Press Release
Once you've logged in, do the following to initiate your order:
Click "Create an Order" on the left panel to begin setting up your press release order.
Select your client. This option shows up if you signed up as an agency.
Select the time of press release distribution. You can opt for immediate distribution, a scheduled rollout, or hold until you call us.
Provide some context on your press release through tags. These tags help websites categorize and label your press release to maximize visibility.
Click next to continue to package selection.
Step 3a – Choose a Package
Select a package that best suits your needs. The packages are:
Lite: Includes distribution to eight news outlets with homepage visibility.
Standard: Includes distribution to sixteen news outlets plus everything in the Lite package.
Premium: Includes distribution to over 75 major crypto and news outlets, including BeInCrypto, Bloomberg, Yahoo, Marketwatch, Benzinga, and more.
Gold: Everything included in the Premium package plus distribution and homepage visibility on Cointelegraph, Coinmarketcap, Bitcoin.com, and trading terminals.
For the highest level of visibility, we recommend the Gold package.
Step 3b – Select Language Packages
Expand your reach to a broader audience with our language packages. Each language package comes with additional visibility on websites for the chosen locale. You can find the featured websites and the pricing information in the description box for each package.
Our strategic partnerships with the top media outlets in eight countries mean you get guaranteed homepage visibility in the markets of your choice.
Select as many packages as you like. Our teams will produce idiomatically correct translations of your press release to match your selection.
Click "Add to Cart" on your desired packages, then click "Next."
Step 4 – Provide Press Release Content
On the next page, provide your press release's location and contact information. These details will appear at the bottom of your announcement when it's published.
Next, upload the press release content.
Add the title, featured image, and body for the press release. In addition to the featured image, you can add two additional pictures and a video to the body for more visual appeal.
Furthermore, if you need help producing high-quality content for your press release, feel free to email us at support@chainwire.org or shoot us a message on Telegram.
Preview your press release to see what it would look like once published. Click "Next" to proceed to the final step.
Provide your invoice details and click submit to select a payment method.
Conclusion
Getting global crypto PR coverage for crypto projects is a monumental task with a hefty price tag. Maintaining international media connections, localizing content, and cultural differences are the main factors contributing to the complexity of global PR campaigns.
However, with the help of our team and partners at Chainwire, you can have guaranteed press release coverage in up to eight countries of your choice.
In addition, we speak your audience's language and can produce high-quality press release content and accurate translations.
Sign up for Chainwire and submit your press release to get global distribution now.