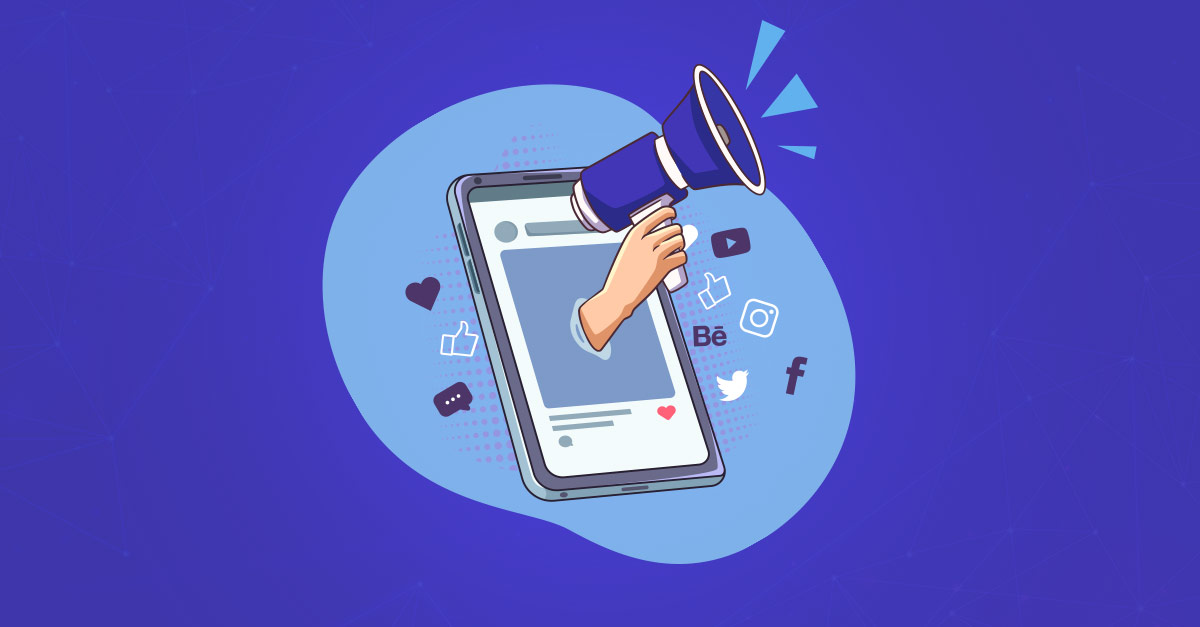 09Jan
6 Ways to Target Crypto Users on Paid Marketing Channels
Marketing your crypto project is essential to stay alive in the cryptosphere. You can build the best Web3 project in the world, but it won't gain traction if your target audience doesn't discover it.
Sure, you can make a website about it, write blog posts, publish your whitepaper, and post on Medium.
But waiting for your target market to find you organically is setting your project up for failure. In the hyper-competitive Web3 space, you must reach your target audience before your competitor. This is where paid marketing comes in.
In any discussion about paid marketing channels, Facebook is usually top-of-mind. However, Facebook's rigid ad policies for crypto advertising significantly limit how marketers can leverage the platform.
Given this scenario, what are the most viable paid marketing channels for crypto projects?
Let's find out!
1. Crypto Newswire Services
A crypto newswire service can instantly distribute your press releases to the top crypto publications and journalists.
With the help of the right newswire service, you can boost brand awareness and save hundreds of hours you would otherwise spend individually pitching to journalists and publications.
For the best return on your investment, choose a crypto newswire service that has solid partnerships with the most popular crypto news outlets.
For example, Chainwire offers a robust network of over 75 partner crypto news outlets, where your press releases get guaranteed home page visibility. Among these crypto news sites you can find:
Cointelegraph
CryptoSlate
TheDefiant
AMBCrypto
BeInCrypto
Bitcoin.com News
And many more
In terms of crypto earned media, this puts your brand messaging on prime real estate where the top crypto journalists look for new stories, and investors, analysts, and enthusiasts are on the lookout for new projects.
If you're looking for global crypto PR, Chainwire gives you the option to reach the top crypto publications in up to nine different countries in their local language. This makes the service an ideal partner for your PR campaigns.
To get started, simply sign up for a free account, select your distribution and language packages, and submit your press release. Once you complete the process, Chainwire will syndicate your press release to the leading crypto news outlets of your choice.
2. Native Crypto Ad Networks
With increasing investment and interest in Web3 worldwide and restrictions on crypto advertising, native crypto ad networks fill an essential gap in blockchain marketing. Similar to traditional ad networks, these services provide a platform for publishers and advertisers to work together and promote crypto projects.
Crypto ad networks use artificial intelligence to serve ads and generate high quality traffic for Web3 projects based on their targeting parameters such as location, time, and more.
The size, functionality, and exclusivity of different crypto ad networks may vary. Some are easier to join, some provide better customer service, and some may offer better ROI. The best networks allow you to reach websites, newsletters, podcasts, and more.
If you're interested in joining a crypto ad network, we encourage you to explore the following:
3. Google
For most of us, Google is a way to find information online. But it also happens to be the biggest media company in the world. In 2021, Google generated over 192 billion USD in ad revenue. Rest assured, the company knows a thing or two about reaching your target audience effectively.
Google allows you to deliver your message using a wide variety of campaign types, including:
Search: Text-based ads on Google search results
Display: Visual ads on websites or Gmail
Video: Video ads on YouTube
Shopping: Product listings on Google
App: Your app promotion on various channels
Local: Encourage customers to visit a physical location
Depending on the nature of your crypto project, you can choose one or more types of campaigns to meet your objectives. You can target your customers by interest, age, gender, parental status, and other demographic factors.
Like Facebook, crypto advertising on Google is governed by strict guidelines. In its recently updated policy, the company specified the kinds of crypto projects it allows on its advertising platform. These include:
Projects that do not allow for the exchanging, purchasing, or holding of crypto
Licensed crypto exchanges and wallets with Google-certified ad accounts
Furthermore, ads for the following types of products and services are not allowed on Google:
Initial Coin Offerings (ICOs)
DeFi trading protocols
Crypto trading signals
Crypto investment advice
Broker reviews
For a detailed review of Google's crypto advertising policy, have a look at this detailed guide.
4. Twitter
Twitter is one of the hottest social media platforms for crypto advertising. The short-form content, the platform's pro-crypto stance, and active usage by global leaders in the Web3 space provides an ideal environment for crypto marketers to thrive.
However, with the recent takeover of the company by Elon Musk, mass layoffs, and the verification badge debacle, the social network is in a volatile state. In addition, bots continue to be a problem, generating spam and poor-quality traffic for advertisers.
Despite its problems, we highly recommend Twitter as an essential component of any crypto marketing strategy due to its viral potential and mass reach. As for the bots, we suggest using a Click Fraud Protection Software like ClickCease to prevent fake traffic and budget wastage.
5. LinkedIn
If your crypto project is B2B, LinkedIn's PPC advertising is an excellent service to consider for your paid marketing efforts. The network allows you to reach decision-makers and industry thought leaders easily with its fantastic database of nearly a billion professionals worldwide. You can target your audience using numerous variables, including:
Company Connections: 1st-degree connections of employees at your target companies
Interests: User interests based on engagements and indicated preferences
Member Groups: LinkedIn groups where professionals who share similar interests come together to exchange views
However, it's worth mentioning that advertising on LinkedIn is expensive, and the average cost per click is significantly higher than what you get on other social platforms.
6. Reddit
With over 500 crypto communities garnering more than 335 million views per month, Reddit is a red-hot platform for crypto marketing. Unlike Twitter where the discussion is somewhat unorganized and even spammy at times, Reddit subreddits are hyper-focused moderated communities with their own subcultures.
This is a platform for more tech-savvy users involved in their area of interest at a much deeper level than users on other social media. Reddit claims to provide up to 70% unduplicated reach to advertisers.
The platform is picky about who gets to advertise on it. Crypto projects like wallets, debit and credit cards, exchanges, NFTs, and NFT marketplaces can run ads as long as they have the proper regulatory approvals.
To get started, you simply need to register for a Reddit Ads account, verify your email, and add a card for billing. After that, you can set up CPM, CPC, and CPV campaigns.
Conclusion
A great product is at the core of any successful marketing strategy. However, relying solely on word of mouth and organic reach means leaving money on the table.
Crypto projects need to actively promote themselves and strive for exposure on platforms with high credibility to build trust with their target audience.
In terms of PR, crypto newswire services like Chainwire can get you guaranteed exposure to the top crypto news outlets and journalists.
In terms of PPC, Facebook's strict ad policies don't necessarily mean the end of the world. Google, Twitter, LinkedIn, Reddit, and Crypto Ad Networks are all fantastic paid marketing avenues to explore for the seasoned crypto marketer.