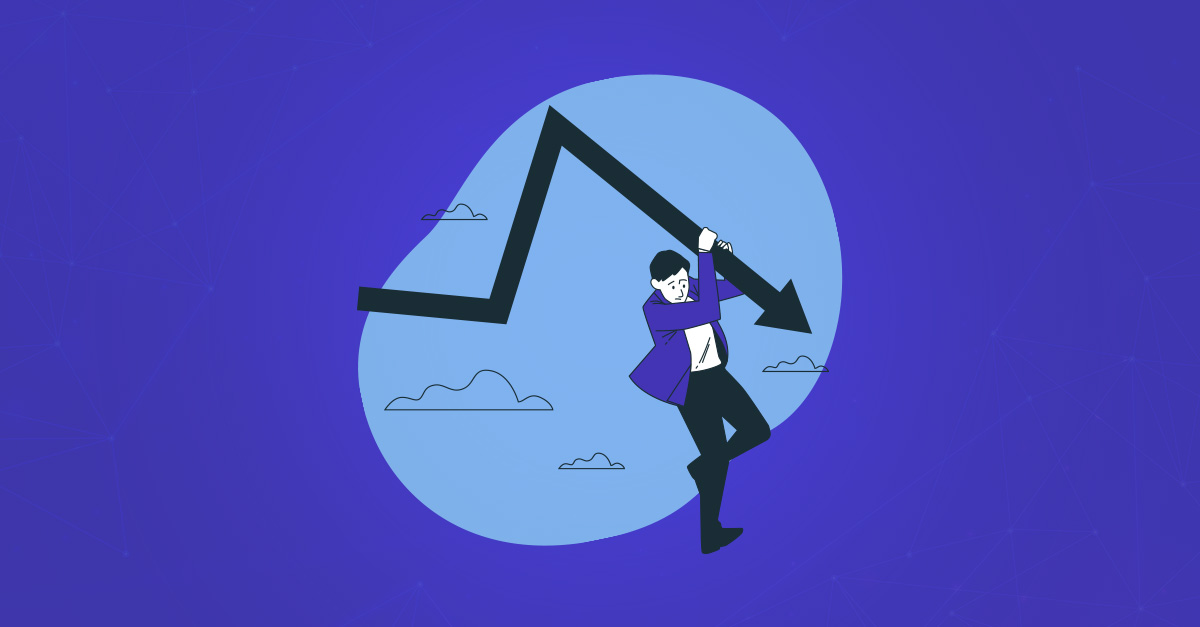 20Feb
How to Handle a PR Crisis in Crypto [With Examples]
Crisis management is an essential aspect of PR and communications. In crypto, the importance of crisis communications magnifies dramatically due to the exceptionally high number of PR disasters the industry has seen since its inception.
If you've been in crypto for a while, you'd likely remember most of these:
And finally, the latest and arguably the most damaging one:
Understandably, such events have left severe dents in the confidence retail customers and investors have in crypto.
Now that we have some perspective, you might wonder how you can best manage potential PR crises for your crypto project.
In this post, we'll look at the unique challenges of crypto crisis communications and the steps you can take to establish a robust PR crisis management policy for your crypto project.
Let's dive in!
What Makes Crypto PR Crisis Management Unique
In addition to the everyday challenges of PR crisis management, here are some special considerations to keep in mind for crypto:
Crypto is Uncharted Territory
Blockchain is still a relatively new technology. Given the history of scams, rug pulls, hacks, and crashes, public trust in crypto is already fragile. As a result, even minor issues can quickly spiral out of control if not addressed immediately.
Therefore, a solid crisis management strategy is essential to building a credible crypto brand. In fact, handling a PR crisis effectively can win you more customers.
For example, we can learn a thing or two from Binance. In 2019, hackers stole 7000 BTC from the exchange worth more than $40 million at the time.
The response from Binance was swift and decisive:
They immediately acknowledged the issue.
Maintained transparency and constant communication with all their customers and the crypto community.
Froze the funds in question.
Informed customers of the steps they're taking to prevent such security breaches in the future.
Covered customer losses with their Secure Asset Fund for Users (SAFU), designed to protect users in such cases.
The response from Binance was well-received. It demonstrated the company's commitment to protecting its users and operating responsibly. Instead of harming its reputation, the incident helped Binance enhance its image as one of the top crypto exchanges in the world.
There's a Need for Technological Expertise
To effectively handle a crypto PR crisis, you need to know more than conventional PR crisis management. Having experts who understand how the technology behind crypto and Web3 works can help you navigate the murky waters of crypto PR crisis management.
In addition, they can also assist with anticipating and preventing potential PR problems your crypto project might run into.
For instance, in 2017, regulators raised concerns about Tether's ($USDT) ability to maintain its peg to the US Dollar. Because Tether is a popular stablecoin, rumors spread quickly through the crypto community and created a PR crisis for the company.
Tether used their paid, owned, and earned media to reassure the community and clarify their position on the issue.
The PR team at Tether used their technical knowledge of USDT and its underlying fundamentals to address community concerns, clarify doubts, and reinforce customer trust in the platform.
PR Can Make or Break Crypto Projects
The best PR professionals in Crypto are hyper-aware of how sentiment-driven the industry can be.
It is an environment where a new generation of customers and investors from around the world can communicate instantly about market dynamics that are changing 24/7. As a result, managing public sentiment through PR has become a priority.
Unfortunately, PR crises are sometimes unavoidable, and for projects that don't have a sound crisis management strategy in place, they can prove to be fatal.
One such example is the DAO (Decentralized Autonomous Organization) project that suffered a major hack in 2016 after raising over $150 million in an ICO. In the aftermath, the PR response was slow and opaque.
In fact, for several weeks after the security breach, the project team could not communicate the specifics of the attack and the steps to get the project back on track.
This lack of leadership and transparency eventually led to the downfall of DAO, underscoring the importance of having a solid PR crisis management policy in crypto.
3 Steps to Tackling a Crypto PR Crisis
Based on industry best practices and success stories, here are some steps you can take to tackle your next crypto PR crisis:
1. Accept, Acknowledge, and Apologize
After an internal assessment of the situation, begin with accepting responsibility, acknowledging the problem, and apologizing to your stakeholders.
Beyond mere lip service, this process should include actionable steps, such as taking complete ownership of the problem, offering compensation to affected parties, and delivering on the commitments made to address the issue's root causes.
Furthermore, a sincere apology can significantly mitigate the impact of a PR crisis in crypto. A clear and concise message acknowledging the issue and accepting responsibility for any inconvenience caused to users is a solid guideline for apologies.
Going back to the Binance hack in 2019, the exchange's response is an excellent example of the kind of leadership required in times of crisis.
2. Take Control of the Narrative
Your side of the story needs to be heard and seen before the spread of rumors and misinformation. Here are some steps you can take to control the narrative.
Be Proactive
Non-stop online chatter and fake news on platforms like Twitter and Reddit can quickly spiral out of control and stir up fear and panic. To prevent this, you must ensure proactive communication with your stakeholders and come clean about the issue and the steps you take to address it.
Regular Updates
Communicate with your customers at defined and frequent intervals to apprise them of the latest situation. This way, you can establish trust, maintain your grip on the narrative, and counter misinformation promptly.
Take Action
Your customers and investors are smart. They can see right through empty promises. So it's wise to walk the talk and take action to address the problem ASAP. Here are some types of tools you need to keep in mind to execute your plan of action:
Social Media Listening: Track mentions of your brand and relevant keywords in online conversations using listening tools such as SproutSocial, Emplifi, and Hootsuite.
Crypto Press Release Distribution Services: Reach the top crypto journalists, blogs, publications, investors, and enthusiasts using crypto-focused press release distribution services.
For example, Chainwire specializes in crypto PR distribution and guarantees press release coverage in the top crypto publications around the world. This ensures that your story is amplified across as many locales and languages as you want.
Email Marketing: Email is a fast and credible way to reach your stakeholders in times of crisis. Use tools such as MailChimp and Sendinblue to optimize your email marketing efforts.
Analytics Tools: If you can't measure it, you can't improve it. Use analytics tools such as Google Analytics to understand your audience's preferences and optimize your crisis strategy accordingly.
3. Counter Negative Press
The crypto space has no shortage of competitors, cynics, and blogs competing for clicks at the cost of your brand image. When a PR crisis appears, you need to be ready for negative press, clarify any confusions it potentially creates, and respond to any misinformation with facts to maintain control of the narrative.
In 2021, Coinbase received loads of negative press and customer backlash after hackers drained 6000 customer accounts in a phishing attack.
To tackle the crisis, Coinbase did the following:
Issued a statement acknowledging the attack and apologizing to its customers.
Kept all stakeholders up to date on the situation using all of the company's communications platforms.
Reimbursed the affected users.
Maintained transparency and offered a detailed explanation of what happened after resolving the issue.
Conclusion
To sum it up, crypto PR crises present several unique challenges you don't have to deal with in traditional PR. The newness of the industry, its technical nature, and sentiment-driven character require special considerations and expertise.
PR crises in crypto require brands to maintain prompt, timely, and clear communications with their stakeholders. Crypto projects that can demonstrate empathy towards their stakeholders, lead the narrative, and counter negative press with facts and solutions, are the ones that come out of PR crises stronger.