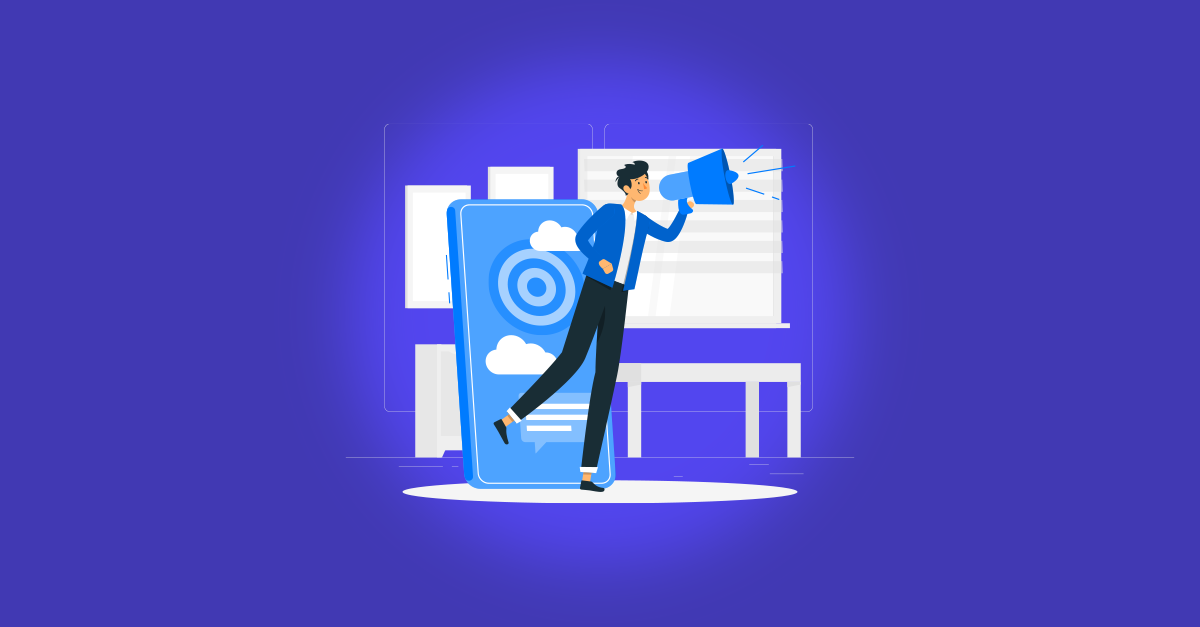 05Jun
5 Things You Should Know About Crypto PR
As cryptocurrency has continued to become more prevalently used, invested in, and understood, the need for specific tactics to promote new cryptos has equally become more complicated.
If a new cryptocurrency wants to join the total market cap of almost two trillion that cryptocurrency boasts, it needs to have marketing tactics in place to help it succeed. Located at the intersection between digital PR and blockchain marketing, crypto PR aims to help new campaigns get their brand out there.
From cultivating a community to effectively sharing updates to investors, crypto PR is an exciting field that's continually getting new strategies, methods, and avenues of pursuit. If you're new to running crypto PR campaigns, or marketing campaigns in general, then this article is for you.
We'll be running through five things that you should know about crypto PR, demonstrating tips to help your campaigns run smoothly. We'll cover:
Knowing the lingo
Understanding the tech
Understanding the philosophy
Generic doesn't cut it
Working fast.
Let's get right into it.
Know the lingo
Entering the world of blockchain is entering into a space filled with acronyms and abbreviations. To exist within this space, you need to bring yourself up to speed on all the lingo before you launch your first campaign.
From start-up language to specific crypto-related abbreviations, you'll need to learn, understand, and be able to use these interchangeably. Without understanding what certain things mean, you're unable to accurately discuss them or enter discourse around them. If you're going to be creating within the blockchain community, you need to be able to dip into conversations if you want to form connections.
Essential terms you should learn
ICOs – Initial Coin Offerings are fundraisers where investors can buy a cryptocurrency in its early stages of release, with its price increase gaining them money (they hope) in the future. This technique has a turbulent past, with 80% of ICOs launched in 2017 being scams.
IEOs – Initial Exchange Offerings are an ICO where a centralized exchange oversees the distribution of the sales. This often means that the cryptocurrency is slightly more vetted, helping with the large amount of crypto rug pulls.
IDOs – Initial DEX Offerings are the same as IEOs, but are run expressly through decentralized exchanges, instead of centralized ones. These really picks up after the mass popularization of DEXs in 2018.
Whitepaper – A whitepaper is a long document that's filled with information detailing how a particular project, cryptocurrency, blockchain, or product works. From the solutions that it offers to plans for the company in the future, whitepapers are an important aspect for a cryptocurrency to have to build up social proof and trust.
DEXs – Decentralized Exchanges are marketplaces where people can buy, sell, and trade cryptocurrencies through a decentralized network. In this case, decentralized means without the central intermediary of a bank or a government.
NFTs – Non-Fungible Tokens are digital assets that cannot be copied. That's because they're made using ERC-721, instead of ERC-20. ERC-20 can be duplicated, which is why that token is used to create a cryptocurrency that acts like money. For digital art or online assets, ERC-721 provide originality and the impossibility of duplication, giving them value through apparent scarcity.
PoW – Proof of Work is a mechanism used by some cryptocurrencies to regulate the creation of new blocks within the chain. PoW is slower than PoS, with miners having to find the numerical code for a new block, which works out to be about one per every 10 minutes.
PoS – Proof of Stake is a different mechanism to regulate the creation of a new block, with an algorithm selecting the creator of the new block randomly. As people add their cryptocurrencies to a liquidity pool, they are often given an interest figure on what they've added as they're being used as a method of creating these new blocks with PoS.
Staking – Following on from PoS, staking is the action of adding cryptocurrency to a liquidity pool in return for an interest rate. This helps increase the cryptocurrency's transaction speed, increasing how effective it is.
Don't forget the acronyms
While this may seem a little extreme for someone that's completely new to the community, these will quickly become second nature to you. Especially if you're working on PR campaigns that actively work within media outlets, you'll be coming across this language all of the time, helping you to learn naturally.
If you want a tip to fast-track your progress, we would suggest that you learn acronyms around your specific project. If you're launching a cryptocurrency, then learn the acronym for the type of fundraising that you'll be using, as well as any related to the project itself.
Understand the tech
Going beyond just knowing the acronyms, if you're going to be working within the cryptocurrency community, you need to be familiar with the technology that actually sustains the systems in place.
From understanding what blockchain actually is and what purposes it serves to understanding the mechanisms of PoW and PoS on a greater scale, everything should be second nature to you.
If you're looking for somewhere to start, we recommend turning your sights towards understanding blockchain, it's mechanisms, and how smart contracts work. From there, once you've got the basics down, you can move on to earning about L2 chains, sidechains, bridges, and zero-knowledge.
Although intimidating at the beginning, the majority of cryptocurrency is fairly simple, just being extrapolations of economics that you may already be familiar with. Once you understand the systems behind these economics, you'll be flying.
Understand the underlying philosophy of crypto PR
When running a public relations campaign, you need to understand who your audience is, what they enjoy, and, most of all, what they believe in. Within the cryptocurrency community, one of the core pillars that people look for is transparency. Considering that the majority of those within the community will have experienced or seen a second-hand scam, whether it be a rug pull or anything else, it's always better to be crystal clear with the intentions of your project.
Outlining the benefits, use-cases, and long-term plans of your blockchain project is always a great place to start. From there, be sure to cultivate an active blog where you talk about your project, its developments, and movements within the community as a whole. With this approach, you're able to present the core of your project to the audience, demonstrating its reliability while cultivating a following.
Alongside that, showing an understanding of why DeFi is important to people is a great foot to start on. While many see cryptocurrency as a get-rich-quick scheme, you should detract from that attitude and focus on DeFi systems as an inclusive form of finance. While banks don't allow people without a fixed address to open an account, DeFi is for everyone, with accessibility at its core.
By focusing on what matters to the community itself, your campaigns will be aligned to a greater extent with the voice that investors flock to.
Forget about generic pitching emails
While the vast majority of crypto-marketers arose from the world of digital marketing, the tactics and methods used in these two fields are far from similar. Especially within email marketing, the world of cryptocurrency is much more fast-paced, meaning that long copy-paste pitch emails don't fly anymore.
Equally, the editors of most news websites don't understand cryptocurrency or the mechanisms behind it, making them a dead-end pursuit to go for. Instead, when pitching crypto journalists, be sure to target crypto-centric news sites, as well as keeping things short, sharp, and straight to the point.
By streamlining your email communications down, you're able to effectively save people time, letting people get back to their own busy worlds.
Work fast
Within the traditional world of journalism, a story could go through a process of gathering information for several weeks, changing slightly as the scoop advances. In the fast-moving world of crypto, where one day can see a market change as high as 44% over a few days, PR teams aren't given the same time-cushioning.
Instead, the world of crypto is about working as fast as possible. A story that's a week old may not be relevant anymore, meaning that the rate of producing work is much faster than normal. Even the technology that supports blockchain is continually refining itself, chaining and developing as time goes on.
While those not familiar to the space might feel like they're on a rollercoaster, the longer you spend in this field, the more natural it'll become. Soon, it'll just be a regular Tuesday.
Final thoughts on crypto PR
Crypto PR is a constantly changing field, full of swings and rapid movements that will keep you on your toes. Once you build a strong base in the language, techniques, and general philosophy held within the community, you'll be on a better pathway towards integrating fully.
From there, you'll be able to tinker with your PR campaigns until they're perfectly suited for the blockchain community, getting into news sites and making an impact with your next campaign.
Want more advice on how to get the biggest impact from your crypto PR campaign? Get in touch with one of our crypto PR professionals and let's talk.