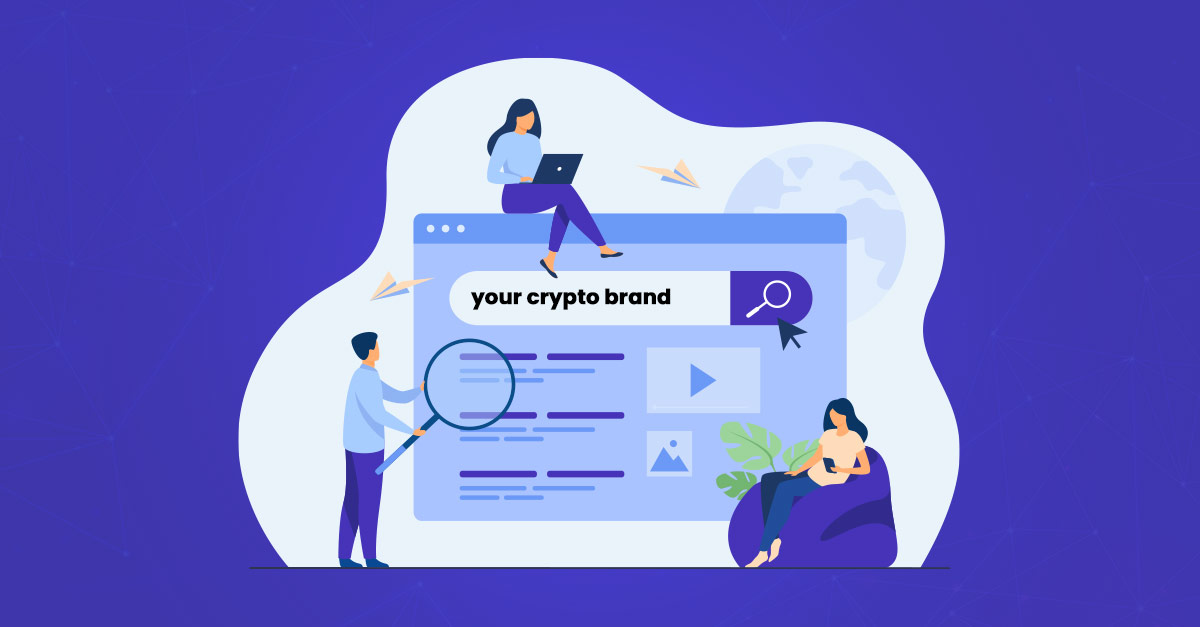 04Jan
4 Ways to Use Crypto Press Releases for SEO
Looking for ways to use your crypto press releases to improve your SEO and boost your search ranking? This article is for you.
In this post, we'll look at the most common mistake marketers make when trying to get the most SEO value from a press release, and what we think you should do instead to find your way onto Google's 1st page.
Let's get started!
1. Rank The Press Release Itself For Target Keywords
When your press release is syndicated to high-quality domains, it's likely that some of those syndications would rank high on the SERPs for the keywords they were optimized for.
In our opinion, this is the most relevant tactic you need to consider when thinking about how to get SEO value from a press release.
Ironically, it's the one that is most frequently neglected by many marketers, who are more concerned about getting backlinks (that are practically useless when coming from a press release – more on that later).
For example, WeSleep used Chainwire's platform to distribute a crypto press release to some of the highest-authority domains in the crypto news space. As a result, the press release appears on Google's first page for the brand's main keyword.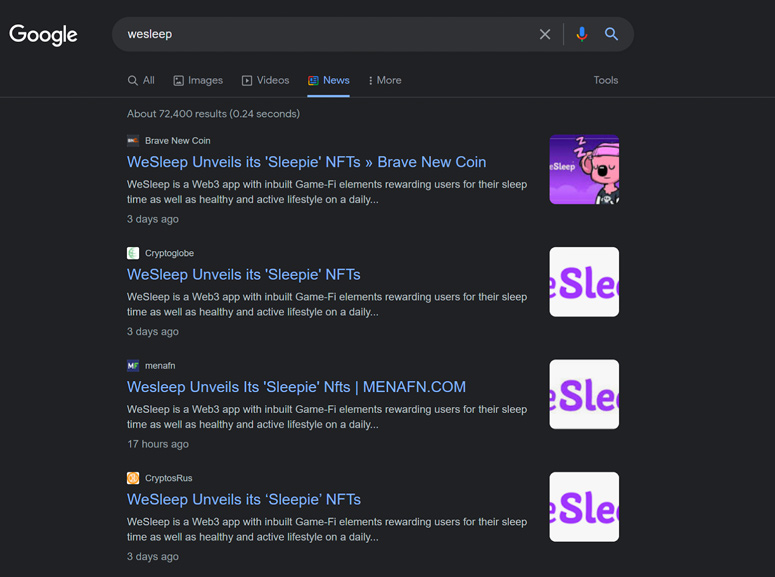 So if you're asking yourself: "How do I get the most SEO juice from my press release to my website?", you are most definitely asking the wrong question.
The questions you should be asking are: "What keywords do I want my press release to rank for?", and "How do my press release syndications help my digital footprint when people google my brand name?".
How to Optimize Your Crypto Press Release for SEO
Writing your crypto press release like a PR pro is essential, but isn't enough when it comes to optimizing it for SEO.
If you want to help Google rank your press releases for specific keywords, such as your brand name, there are a few no-brainer tactics you can use:
Include your keywords in the title
If the keyword you're trying to rank for is in the meta-title of any web page, it would drastically help it rank for said keyword. Let's say you launch a project that has its own name, and you want to generate a buzz around that name.
For example, check out this well-executed press release that was distributed through Chainwire: The Fabricant Launches Wholeland: The Ultimate Web3 Fashion Experience. So you got the company: "The Fabricant", and you got the brand/product that needs to be promoted: "Wholeland".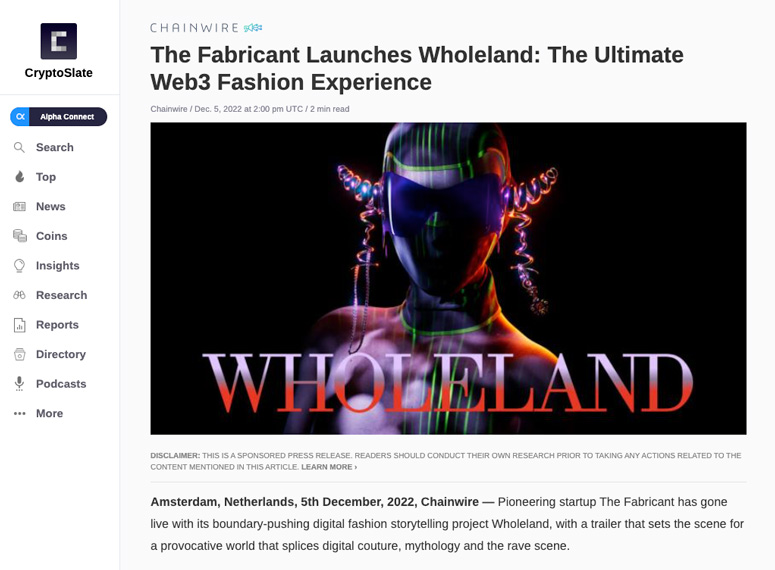 This press release was published a month prior to the time this blog post was written. At this point in time, if you Googled "wholeland", you would find this press release's syndication on CryptoNews, indexed on page 1, ranking high up at 4th place.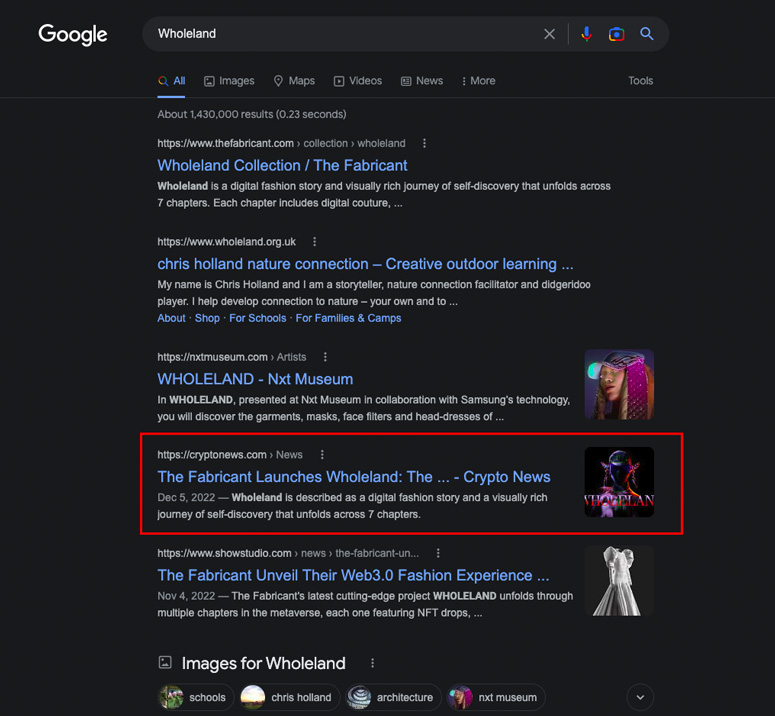 Get to the point quickly
Ensure the first 250 words of the press release both communicate the crux of your message, and include your target keyword.
Both of these actions will help Google's algorithm read your press release as a relevant piece of content that answers the inquiries people search for on the search engine.
Let's take a look at the first paragraph of the press release mentioned above.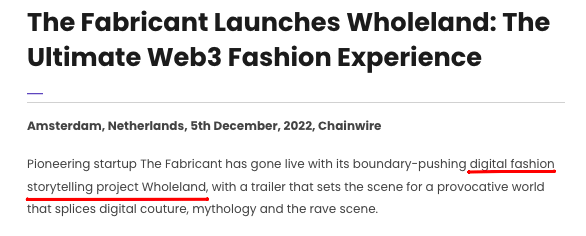 The line underlined in red clearly answers the question: "What is Wholeland?". Semantically, you could argue that Googling "wholeland" might have the same search intent as Googling "what is wholeland".
Therefore, instantly explaining what your story is about not only makes it easier for people to read your press release, it also helps Google see it as a straightforward answer to a specific question.
Never abuse this tactic
Don't get greedy here and start thinking about publishing a press release about every keyword you want to get indexed for. When writing a press release, you have to make sure you're writing a newsworthy story.
If your content is based on hyperbole or lies, both journalists and search engines will ignore your PRs and consider them spam. For this reason, note that in Chainwire's editorial policy, one of the primary requirements we demand is that our clients' press releases contain news content.
2. Obtain Organic Backlinks As Byproducts of Your PR
As a rule, the vast majority of press releases are no-followed by news outlets. Therefore, as far as "link juice" goes, let's get one thing straight: these backlinks are practically useless.
For those of you that are using press releases for link-building, we have some very friendly advice for you: stop right now. It's not only useless, it just looks bad and might damage your brand's reputation.
Still, it is possible to create organic do-follow backlinks to your website. You can look at it as a sort of byproduct of your original press release.
How? By producing press releases with newsworthy content that journalists and crypto news websites would be interested in covering organically.
When hosted on high authority domains, this earned media is a fantastic way to boost your search rankings.
Here's an example from CoinDesk of such earned media where the story originated from a press release: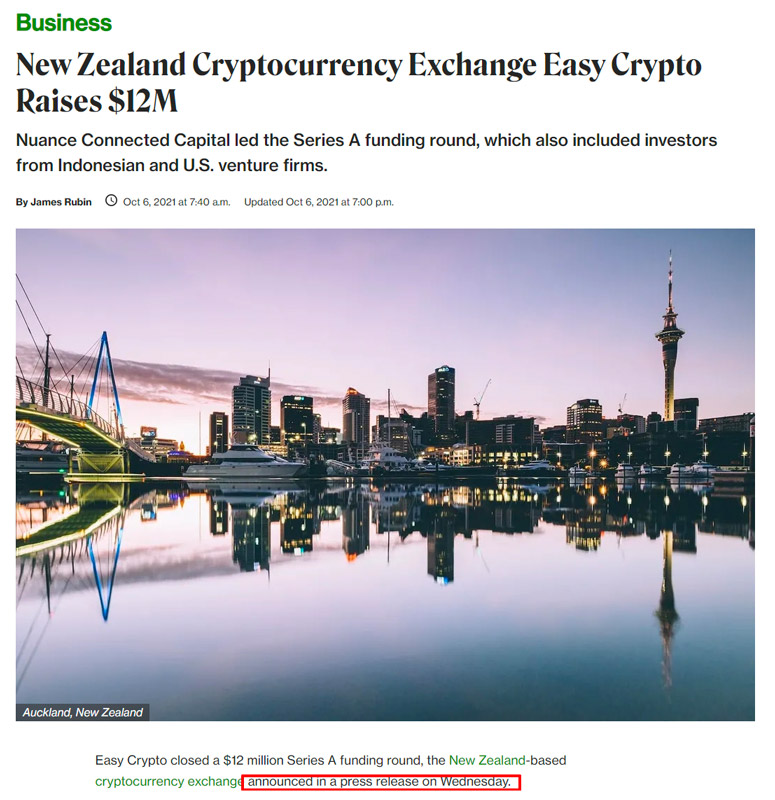 3. Use Social Media Buzz to Your Advantage
Social media is another meaningful way for Google to collect social proof about your brand and decide how to rank it. Even though backlinks from social media don't impact search rankings the way traditional high authority domains do, we can't ignore the indirect factors at play here.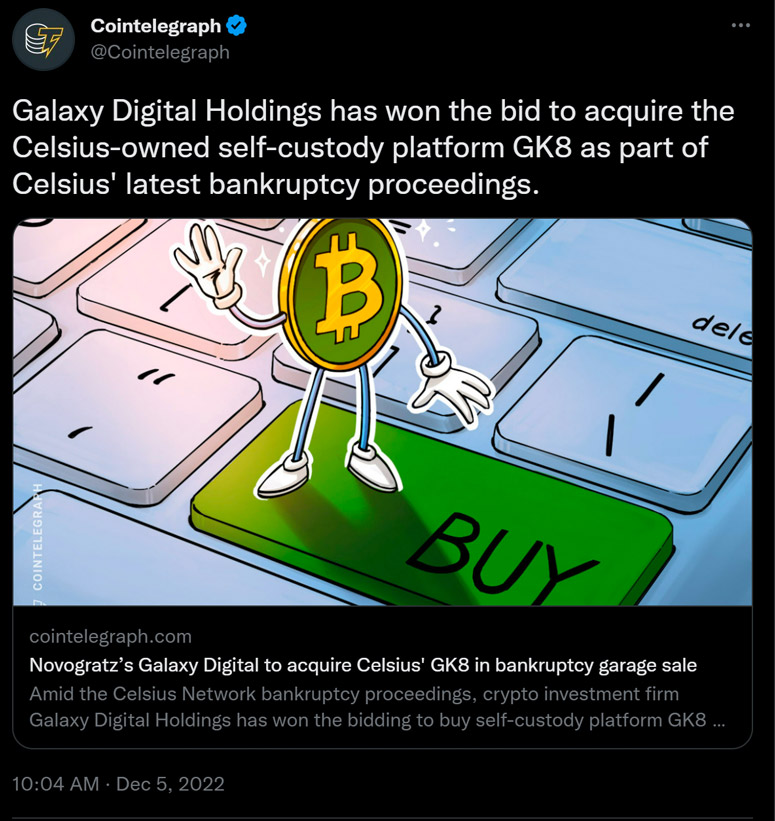 Social media exposes your brand to focused communities that often engage with the content shared by their peers, and the industry thought leaders they follow. This organically generates high-quality traffic and qualified leads for brands.
When crypto journalists and news outlets find your press release newsworthy, they often share the story with their social media following.
Imagine getting a mention from Cointelegraph on Twitter where the company has over 1.8 million followers. These followers likely include top crypto influencers, potential investors, enthusiasts, and analysts. This is the kind of exposure a single social media post can get you.
Getting shares or retweets like these create a buzz around your brand, boosts referral traffic, and improves your search rankings.
You can take advantage of such brand mentions by becoming part of the conversation and piggybacking on the news outlet's reach to gain social media followers and brand exposure.
4. Send Google a Freshness Signal
In 2011, Google announced it would prioritize new content in its search rankings. The main reason for this is simply that fresh content is more likely to be more relevant and accurate.
Consequently, updated content on or about your website sends Google a signal about the freshness of your content. It tells the search engine you're active and have new information to share with your audience, leading to better search rankings.
You Can Use Crypto Press Releases for SEO, If You Do It Right
A press release is a powerful tool in crypto marketing. When done right, it can put your story in front of the right journalists and place it on the homepage of the biggest crypto news websites.
From an SEO perspective, this ideally results in more earned media, social buzz, and genuine backlinks for your website, improving SEO and bringing your project tons of qualified leads, downloads, and more.
But if there's one thing we want you to remember from this article, it's this: Rather than trying to promote your website's SEO by using a press release, try to use your press release itself as a digital asset that would rank high on the SERPs for specific keywords.