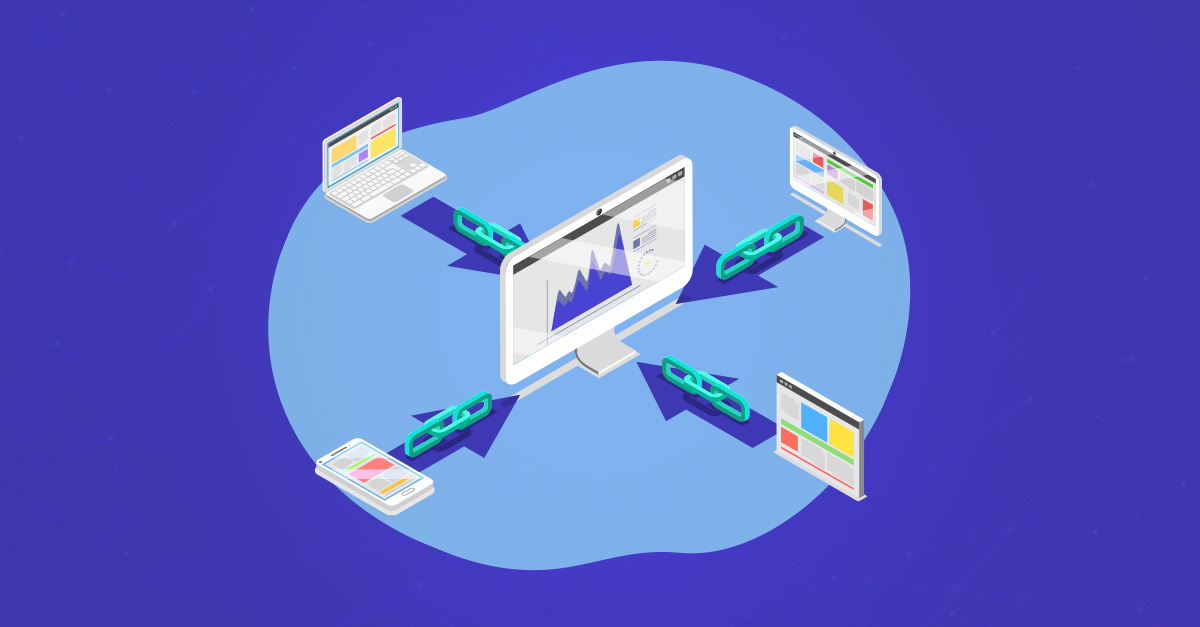 06Feb
How to Track Press Release Traffic With UTM Codes
Did you ever wish there was a way to dive deeper into traffic data and understand how many clicks you're getting from your press releases?
You can. Easily, for free. With UTM codes. Adding UTM codes to your press release is one of many ways a crypto newswire can help you with your PR efforts.
Want to learn more about it? Let's go.
What is UTM Tracking and Why It's Important
UTM stands for Urchin Tracking Module. It derives its name from Urchin, the original website traffic measurement software from Google.
What Can You Do With UTM Codes?
UTM is a set of parameters you can add to each one of your press release links. They help you track the effectiveness of each channel, format, or campaign you're running.
When a user clicks on a link with UTM parameters, Google Analytics saves it. This allows you to analyze the traffic data and see where it's coming from.
Limitations of UTM Codes
Every tool has its limitations, and UTMs are no exception. Here are a few things you can't do with UTM codes:
Track Traffic to Websites You Don't Own: You need to have access to the analytics platform of a website to be able to track and analyze the traffic coming to it. If a link in your press release points to an asset you don't own, you can't measure that traffic or conversion, unless you use a link redirect tool. But in most cases, that would be considered overkill.
User Behavior: UTM tracking won't tell you how a user interacted with your website beyond the initial click. For behavior tracking, you'd need tools like heatmaps and session recordings.
Cookies and JavaScript: UTM tracking won't work correctly on a device with cookies and JavaScript disabled.
4 Steps of Using UTM Codes In Your Press Release
Ready to use UTM tracking in your press releases? Here's how to get started:
1. Understand compatibility with Google Analytics
The standard syntax for UTM parameters is:
https://[website.com]?utm_source=source&utm_medium=medium&utm_campaign=campaign_name
Here's the standard function of each parameter relevant to press releases:
utm_source: The publication or the source of the traffic. If you use a newswire like Chainwire, it's better to simply use "chainwire" as the parameter. That was you'd be able to attribute all the traffic that ever came from the press releases you disseminated with it.
utm_medium: The type of marketing medium used, typically "CPM" / "CPC", or you can just use "press_release" to track press releases.
utm_campaign: The specific campaign or press release name, such as "TokenLaunch" / "PolygonIntegration" etc.
Additional and optional UTM parameter:
utm_content: You can use this level of UTM to track each link specifically from each press release. But if you ask us, that would be redundant in most cases.
So to show you an example, let's say you use Chainwire to distribute your press release about launching a new NFT marketplace. To see how many people clicked on the links inside your press releases, you can add the following UTM parameters to each URL that links back to your homepage:
"yoursite.com?utm_source=chainwire&utm_medium=press_release&utm_campaign=nft_marketplace_launch"
2. Create your own UTM codes
You can configure UTM tracking by simply typing in the required parameters that apply to your press release. Google also offers a neat tool by the name of Google URL Builder to help you get started with your UTM codes.
Simply use the given form to enter your campaign data in the relevant fields to get your final URL.
3. Insert the UTM links to your press release
Once you've written your crypto press release and your UTM link is ready, you can embed it in the body or the boilerplate of the press release. The CTA is also a prominent location to insert your link into. The bottom line is to keep it highly visible and easy to spot.
Don't forget to test your link to ensure it produces the desired results and redirects to the right page.
4. Measure results on Google Analytics
Follow these steps to measure your UTM tracking results in Google Analytics:
Log in to your Google Analytics account.
From the left panel on the dashboard, click on Acquisition, then All Traffic, and finally, Source/Medium.
Add a Secondary dimension and use the value "Campaign"
Search for "Chainwire" and click on it to filter results only relevant to this Source.
Take a look at the results based on each press release you distributed on Chainwire.
Best Practices for UTM Tracking
Document Your UTM Parameters! This is something most marketers neglect. Don't make the same mistake. Maintaining an organized list or database of your UTM codes will help you avoid mistakes and minimize communication errors with your team. Furthermore, an organized list of your UTM parameters will help you find and edit links and steer clear of duplication errors.
Consistent Naming Convention: Establish a clear and consistent naming structure for your UTM parameters right from the start. The structure should be easy to understand and constant across all campaigns. This will make it easier to analyze and compare the data later on.
Use the Correct UTM Parameters: UTM parameters (source, medium, campaign, term, and content) have defined meanings and are not interchangeable. Therefore, it's essential to understand the difference between the function each of them serves and use them accordingly.
Use Lowercase: Google Analytics is case-sensitive. "nft_marketplace" is not the same as "NFT_Marketplace." We recommend using all lowercase to avoid any confusion.
Check Your Links: UTM parameters are not plain English, so it's easy to miss a character or two whether you're writing your parameters manually or using Google URL builder. So it's always good to test all of your UTM-tagged links to ensure they are working properly and are redirecting to the right pages.
Utilize Google's URL Builder: The Google URL Builder offers a convenient mechanism to create and manage UTM links. You can also get a preview of how your link will appear in Google Analytics. We highly recommend using the tool for the best results.
Let the Data Guide You: Review and analyze your UTM tracking data regularly to gain insights into campaign performance and make data-driven decisions.
Drawbacks of UTM Tracking
Not all websites allow UTM tracking. Some publications will remove your UTM codes before posting your press release.
Things can get out of hand quickly if you're not good at organizing and maintaining a database of your UTM codes. Parameter inconsistency and duplication errors are common problems with UTM implementation.
Customer search/browsing habits may affect the accuracy of tracking reports.
The longer the URL, the greater its chances of breaking.
Long URLs may appear shadier/less trustworthy than short ones.
Conclusion
UTM tracking offers an opportunity for marketers to take a deep dive into traffic data and use filters to see precisely what's working and what isn't.
To maximize the potential of your press releases, follow the UTM best practices with the drawbacks and limitations in mind to implement data-driven marketing for your press release.