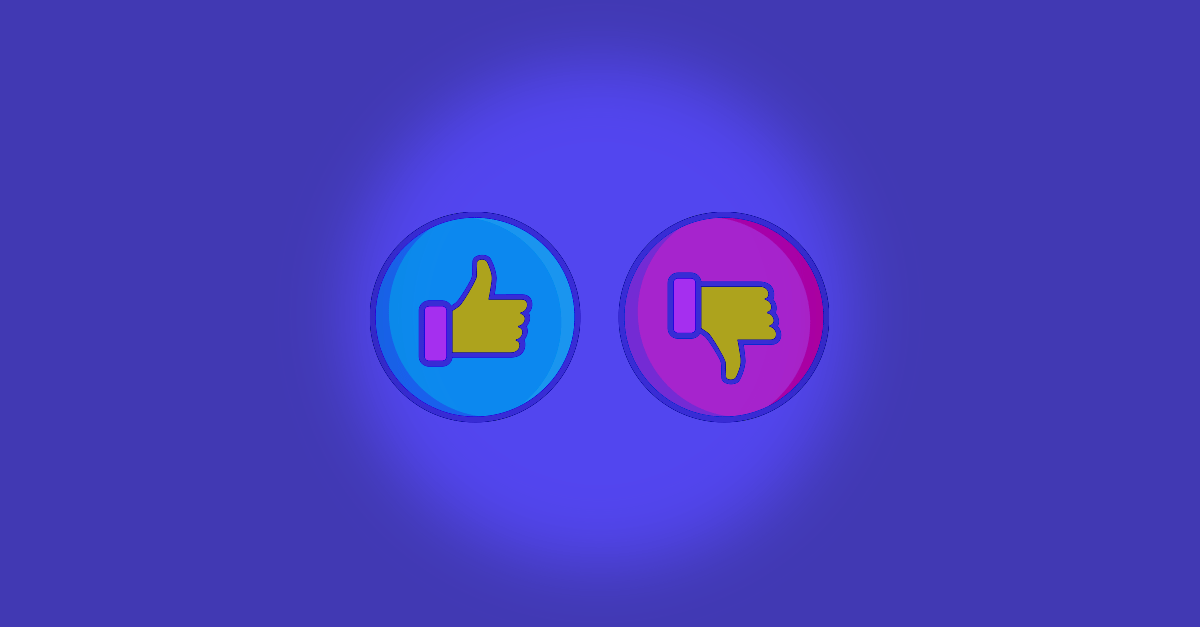 02Aug
The DOs and DON'Ts of Crypto PR
Surfacing at the intersection of blockchain community building and traditional public relations strategies, crypto PR is a new arena that digital marketing agents have to contend with.
Pulling from many streams of digital PR but slightly altering them for the distinct market that cryptocurrency pulls in, this public relations practice is much easier said than done.
Typically, on the path to creating a great crypto PR strategy, people that are new to this field tend to repeat similar mistakes. That's why we've written this article, outlining all of the very best and worst practices that people will likely run into when embarking on their first journey into crypto PR.
We'll be covering four essential Dos and four Don'ts of crypto public relations – let's get right into it.
Crypto PR – The DOs
When constructing a crypto public relations campaign, marketing experts have to balance the unique needs of the blockchain community with specific avenues that the community will use and relate to.
Due to this, it's easy to get wires crossed when starting out, with the sheer quantity of tasks on your to-do list overwhelming you.
While it's important to know which avenues to pursue within this field, as well as how to cultivate a community response within the crypto world, we'll be focusing on four tips that can bring a new element of success to any campaign.
Our four Dos are:
Use Kindness
Be Proactive
Stick with Importance
Go the Extra Mile
Let's break these down further.
Use Kindness
The world of cryptocurrency is a complex arena, constantly shifting and adapting on a daily basis. Due to that, those that work within this industry are continually affronted by the speed with which news can travel and change.
While a specific cryptocurrency might be up 20% one day, it could be down 40% the next, with this industry being centered on fast movements.
It's not uncommon to see huge fluctuations within the market, with $1.3 trillion being wiped out from the market in just two weeks a few months ago. With changes like these, it's no wonder that this world moves quickly.
With this considered, it's important to understand that the journalists you'll have contact with within the blockchain community will likely be under immense amounts of pressure. Every journalist in blockchain receives far too much news on a daily basis to put up with any forms of rudeness.
Due to the rapidly changing market, if your correspondence reads with a tone of entitlement or harshness, it'll likely get sent straight to the trash without a second thought.
Always remember to be nice to people you have contact with in this industry, giving people the benefit of the doubt and ensuring that you always put your best foot forward.
Be Proactive
Following on from the hectic lives of crypto journalists, it's important to remember that a little persistence goes a long way. While you might be used to sending emails within other streams of digital PR, emails can often get lost within the world of blockchain.
If you're not getting any responses from people you want to get in contact with, try other platforms. Be proactive, reaching out through Twitter, LinkedIn, and even Instagram if possible. Of course, always be sensible when doing this, being sure not to cross any personal boundaries.
Also, don't take this to the extreme. Messaging someone's Instagram account is acceptable, sending their mom a message asking for their contact isn't. Be proactive, but use your head.
Stick with Importance
When you send out a message or email to a journalist, you should always prioritize getting the most important information down on paper before anything else.
There are a LOT of crypto projects out there, with the continual news stream often being a lot of recycled material. Just because something is new for your particular project, doesn't mean it's important news for the industry as a whole.
Due to this, you should always try and keep your correspondence straight to the point. Alongside explaining the news, you want to get out, explain why this news is important, and why it will interest readers.
At the end of the day, when pitching to a news outlet, their whole business is about getting clicks and views on their pieces. An article that has clear and factual importance will do a lot better than one that's recycled information.
Always start with why your project matters and why readers will love it – you'll increase the chance that someone will read your emails when you do so.
Go the extra mile
No matter what industry of public relations you work in, you're not going to be hard-pressed for choice when it comes to finding a site to post news on.
This is especially true within the cryptocurrency industry, with its relative novelty ensuring that many people have created news sites to try and snag the top spot. Even after a short Google, you can find sites that list the top 80-100 Crypto news sites, not even to mention the ones that didn't make the list!
With all this competition between news sites, one thing that will always help to get your PR campaigns noticed is unique information. Once again, these are businesses you're dealing with, with any unique sales point putting their article above the rest of the crowd. Due to this, if you can include a unique fact, quote, or piece of internal information in your individual pitches, you're much more likely to get a lead.
After all, journalists are essentially professional gossip – if you can hit them with an 'Exclusive Scoop', then you might have a winner.
Pulling together these four PR Dos, you'll be well on your way to crafting effective campaigns and getting your correspondences noticed by journalists in all of the right places. Now, let's turn to some unfavorable practices that we've seen amateurs slip into.
Crypto PR -The Don'ts
While there is a range of effective practices that you can engage with when conducting crypto PR, there are just as many unfavorable ones that are seen time and time again. Bad PR strategy results in fewer leads, frustrated journalists, and potentially a black mark being placed on your entire campaign.
If you find yourself repeating any of the following, we suggest that you change your attitude and strategy as quickly as possible:
Mass Emails
Beating Around the Bush
Superlatives
Persisting After Being Told No
Let's break down these Crypto PR sins.
Mass Emails
Whatever form of PR you work within, you'll quickly find that mass emails get you absolutely nowhere. While sending out a lot of emails is common practice, we refer to impersonal copy-and-paste emails that are being sent out to 100s of sites per day.
People can spot copy and pasting from a mile away, with this instantly giving your business an unprofessional and lackluster tone.
That's not to say that email marketing in general doesn't work. On the contrary, over 89% of marketing managers use email as the primary channel for lead generation.
The core difference is that personalization must be a huge element of those emails. At the very least, be sure to personalize the information within the email, like the brand's name you're sending the email to and the subject line.
Even if you have the same information to feed to many different sources, spamming isn't the way to go, and will land you with a very low engagement rate.
Beating Around the Bush
In our modern world, we're all too busy to bother reading paragraphs and paragraphs of text when an email arrives in our inbox. Instead, always jump straight to your point, splitting up your emails if you can.
One fantastic practice that can be used within everything from emails to SEO-oriented articles is creating as much white space on the page as possible.
What this means is that you should keep your paragraphs at a maximum of five lines of the page. After that, add a paragraph, move to the next one, and create white space within the text.
Equally, you should always be sure to use headings throughout any piece of writing that you create, instantly creating lines of sight where the reader's eye can quickly move to.
Considering that the average attention span back in 2015 was 8.25 seconds, with this number most likely gone down by now, people don't want long blocks of texts.
Practices like these will help people skim your content, find what's important, understand your message, and comprehend it instantly. Don't beat around the bush; stay on topic and get to the point!
Superlatives
We're sorry that we have to be the ones to break this to you, but your crypto PR project probably isn't the best coin to ever hit the market, with revolutionary prospects only minutes away.
No matter how excited you are about your projects, portraying them as the next best thing since Bitcoin won't make you any friends, nor attract any leads.
People can smell a stunt from a mile away. Don't try and capture attention with flashy titles and big claims.
Instead, stick to what you know and present the true power of your project. As we stated earlier, you're much more likely to get published after offering a news outlet a unique quote, rather than overselling your project.
Stay away from superlatives. Even if you think your project is the next big thing, you're going to have to do a whole lot more persuading than just stating that in a generic email.
Persisting After Being Told No
No matter how fantastic your crypto PR campaign is, you're going to run into people that don't click with your project and turn you down.
Instead of taking this to heart and retaliating against those people, learn to accept no as graciously as possible. After all, there are plenty more fish in the sea – even in the world of crypto PR.
What you absolutely must not do is start to pester people. If someone has clearly said no to your campaign, don't then go and chase them on other social media platforms. Don't sneakily try and send your information to someone else on their team, and definitely don't go to their boss.
Not only will this get you (and your campaign) absolutely nowhere, but it'll also earn you a reputation within the crypto community. As a tight-knit community, word travels fast. Due to this, you should always prioritize being nice, and making sure that you respect other people's perspectives and opinions.
Final Thoughts
Public relations is a market of persuasion, politeness, and building partnerships. Within crypto PR, you'll never launch a successful campaign if you push too hard or try and bully your way to success. Always prioritize being kind, considerate, and helping to make people's days as easy as possible.
Journalists don't want to receive novels in our inbox every five minutes. Keep things short, sweet, and to the point. If you follow these Dos and avoid these Don'ts, you'll be well on your way to a successful campaign. Best of luck with your next big launch.