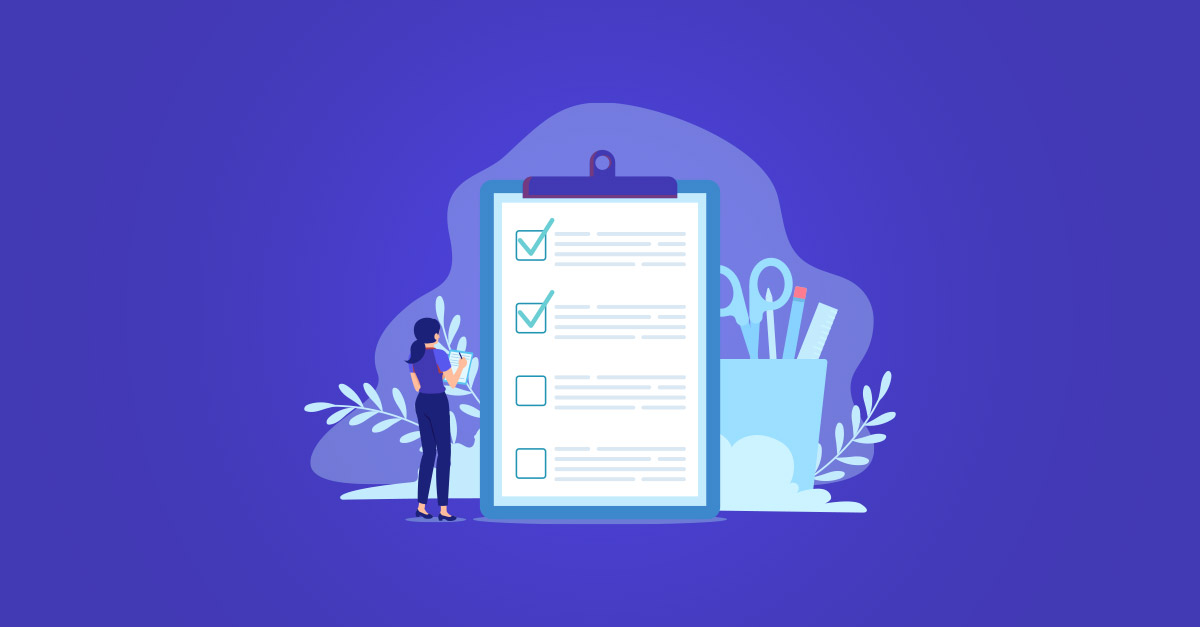 12Oct
Tutorial: How to Write a Press Release [Checklist & Steps]
A professional and compelling press release is the key to getting your story in the news. Journalists scan dozens, if not hundreds, of press releases each day. Your job is to make sure that yours stands out in the best way possible. 
There are two main components to writing a press release: 
1. Follow the appropriate format, so it's recognizable as a press release.
2. Achieving the right balance between a professional style and tone, avoiding hype and advertising-type language, while creating compelling content that will make the reader want to share the news.
Format of a Press Release
A quick Google search will bring up various sites offering press release templates. However, they all contain much of the same basic sections. 
Headline
Your press release should have a clear and concise headline that makes the topic of the document immediately apparent to the reader. It should be no more than 110 characters long. 
Some examples:
• "Crypto Valley Association Holds Launch Event for Western Chapter" as an example of a headline announcing an event.
• "New Cointelegraph Consulting Division to Boost B2B Blockchain Adoption" as an example of a headline announcing a company expansion.
• "Changelly Empowers Bitcoin.com Exchange With Seamless Crypto-Swaps" as an example of a headline announcing a partnership or collaboration.
Subheader
This section is optional, but you may want to include a subheading that expands on the headline. A subheading should be a single line that further describes your story. You could use a subheading to break up a longer headline, or simply as an additional opportunity to hook the reader. 
Building on two of the headline examples above, the corresponding subheadings are: 
Headline: "New Cointelegraph Consulting Division to Boost B2B Blockchain Adoption" has a subheading "Cointelegraph is set to launch a consulting division to advance blockchain adoption among the largest enterprise players."
Headline: "Changelly Empowers Bitcoin.com Exchange With Seamless Crypto-Swaps" has a subheading "Bitcoin.com Exchange is thrilled to announce a new strategic partnership between the exchange entity and the instant cryptocurrency exchange platform Changelly."
Date and Place
You should indicate the date of the announcement and the place that the announcement is being made. If it's a company announcement, this will usually be the location of the company headquarters. 
Opening Paragraph
The opening paragraph should summarize the news story in no more than one to three sentences. From this paragraph alone, the reader should be able to understand the main points you want them to take away from reading the overall press release. A good rule of thumb is to consider that each sentence in the summary could be a standalone paragraph. 
Body Text
The text should expand on the story and include any details alluded to in the summary. This is your opportunity to go a little more in-depth on your story. You should write it with the audience in mind, taking care to ensure that you're providing information that's relevant to the story, but interesting enough to keep the reader hooked on the story. 
Quotes
Adding quotes from relevant people enriches the story and creates a more personal touch. While the body text should be written from an objective point of view, a quote is an opportunity to inject enthusiasm for the story. 
Quotes should ideally be around 2-4 sentences long and be clearly attributed to the party being quoted. Where they're placed in the text is a matter of discretion; however, they generally work well either after the summary paragraph or before the end. 
If the press release is being issued from two or more parties, which is typical of partnership or collaboration announcements, then you should include a quote from both parties. Doing so helps to enhance the authenticity of the collaboration. 
Boilerplate
The boilerplate is the "About" section. This describes the company or entity making the announcement. It should be no more than 1-2 paragraphs, summing up the goals, mission, and perhaps any major accomplishments or standout features of the company. 
Contact Information
This can also go at the top of the document. However, all press releases should provide a press contact who can be reached for further information about the story. This should be a name and an email address as a minimum, but you could also include a phone number. 
Style and Content Guide – Do's and Don'ts
Do follow the "W questions" rule – who, what, where, when, why, and how. Imagine yourself as the reader and the kinds of questions you'd have as you were reading down the page. Make sure you know your target audience and answer those questions that will be at the top of their minds. 
Do write as if your story were front-page news. Make the relevant information easy to find. 
Do keep an objective, third-party tone when writing your press release. For example, "XYZ 
company is launching a new solution for traders…" as opposed to "We are launching a new 
solution for traders…" 
Do use active voice as much as possible. 
Do use data or statistics to help illustrate your story. For example, if you're launching a new service, include the US dollar value of the market you're targeting, and how fast it's growing. If you're targeting a new geography, how many users or clients are there in that geography? Make sure you choose reliable sources of data such as Statista or McKinsey. 
Do stick to the "one-page" rule. Press releases should be a maximum of 700 words in total. This includes the title, initial summary, and "about" section, as well as the body text. 
Do explain all acronyms and abbreviations, even if you expect that the audience in your industry will be familiar with them. 
Do make sure your press release is completely free of all spelling, grammar, and punctuation errors. Have it reviewed by a colleague, or several colleagues, before you distribute it for publication. 
Do make sure all quotes are clearly indicated in quotation marks and attributed to the source by name, job title, and company. 
Don't make your story into a sales pitch. Journalists will know if they're being sold to, and your press release will get less coverage as a result. 
Don't use clickbait-type headlines that ask questions or promise to reveal more information. 
Don't use hype-style language or superlatives and adjectives that are subjective. Exclamation points or capitalizing entire words comes across as a hard sell and isn't appropriate for a press release. 
Don't use terms of direct address such as "you" or "we."
Don't attempt to use a press release as an SEO marketing tool. Outbound links should be used sparingly, with no more than one link every 100-150 words at the most. While organic inbound links are a desirable outcome of a press release, yours will get taken down if it becomes the target of a large volume of unnatural inbound links. 
Example Press Releases
Below are some examples of press releases published on news sites and company blogs that illustrate the writing style and type of content that's worthy of a news story. 
Changelly Empowers Bitcoin.com Exchange With Seamless Crypto-Swaps
Anticipated "Bithumb Coin" officially announced by Bithumb Global
Fetch.AI unlocks the potential of decentralized AI using synergetic computing