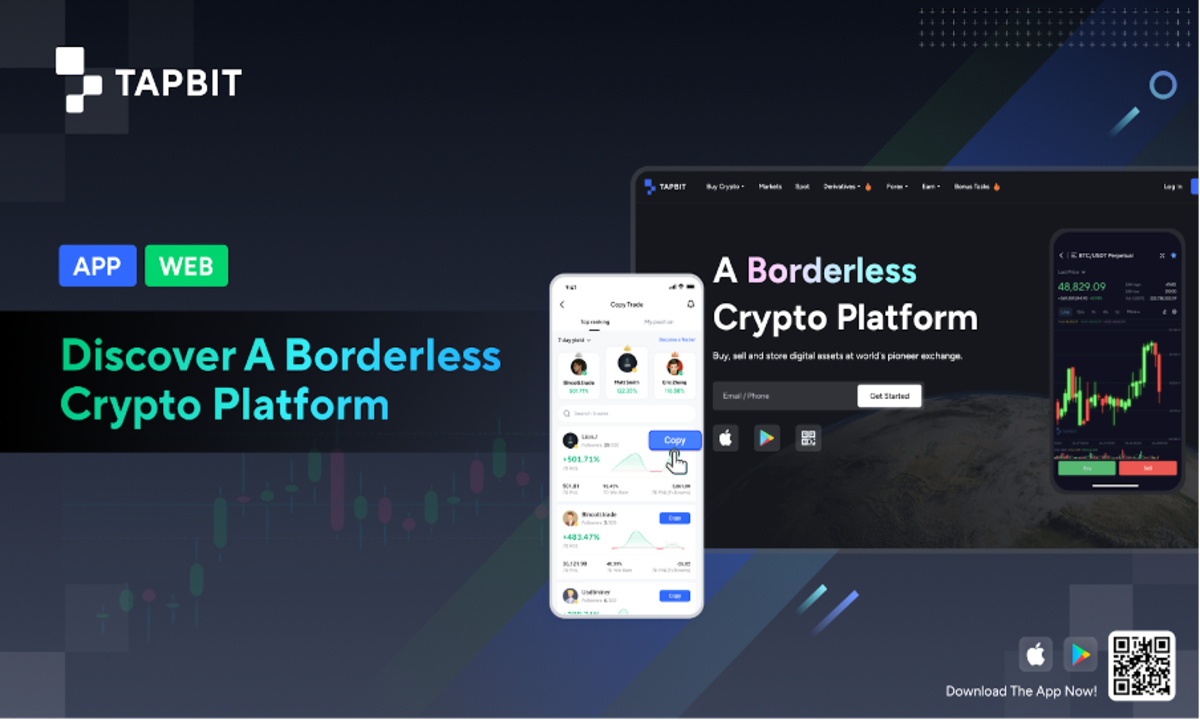 12Sep
Tapbit Introduces Contract Copy Trading: Unlocking Profits for All Investors in the Cryptocurrency Market
Seychelles, USA, September 12th, 2023, Chainwire
The cryptocurrency industry had a number of noteworthy events in the first half of 2023, reaffirming its status as a top global risk asset. Investors sought solutions to handle the highly unpredictable market and secure larger returns in the face of the hurdles offered by significant market changes. As a result, many people began trading high-leverage contracts, exposing themselves to potential liquidation and trading failures owing to a lack of experience and risk management.
To address these challenges, Tapbit introduces a contract copy trading platform. This platform aims to offer users a tool to observe and learn from trading strategies, catering to both newcomers and seasoned traders
Copy Trading: A New Tool for Observing Experienced Traders
Copy trading is an effective approach that allows users to mimic the trading activities of experienced and successful traders. Investors can benefit from skilled traders' skills, get useful insights, and minimise potential risks during market volatility by following them for at least six months.
Features and Benefits of Tapbit Copy Trading
Tapbit stands out as a trustworthy and respectable contract trading platform, with a user-friendly interface and a wide range of games and investing options. Tapbit's revolutionary features let users customise their copy trading tactics, such as preset follow ratios, preset TP/SL (take-profit/stop-loss) and customizable initial position options. This adaptability reduces copy trading hazards while adapting to consumers' individual trading behaviors.
With over 300 top traders and well-known Key Opinion Leaders (KOLs) already on board, Tapbit's copy trading ecosystem provides a wide choice of solutions to meet the demands of any investor.
Tapbit's Commitment to User Experience
Tapbit, a contemporary cryptocurrency exchange, emphasizes a secure and streamlined contract trading experience. Through robust technological support, focused product development, and user-centric services, Tapbit aims to enhance aspects like security, liquidity, and user-friendliness
About Tapbit
Tapbit was founded in 2021. It has grown to be one of the most reliable exchanges in the world to buy and sell cryptocurrencies. Its comparative advantages are security and a stable trading environment. Although it has several advanced tools to make trading easy for adept traders, Tapbit's user interface is still revered for its simplicity and ease of navigation.
For more information visit Tapbit's: official website | Twitter | Telegram | Facebook | YouTube | Instagram | LinkedIn