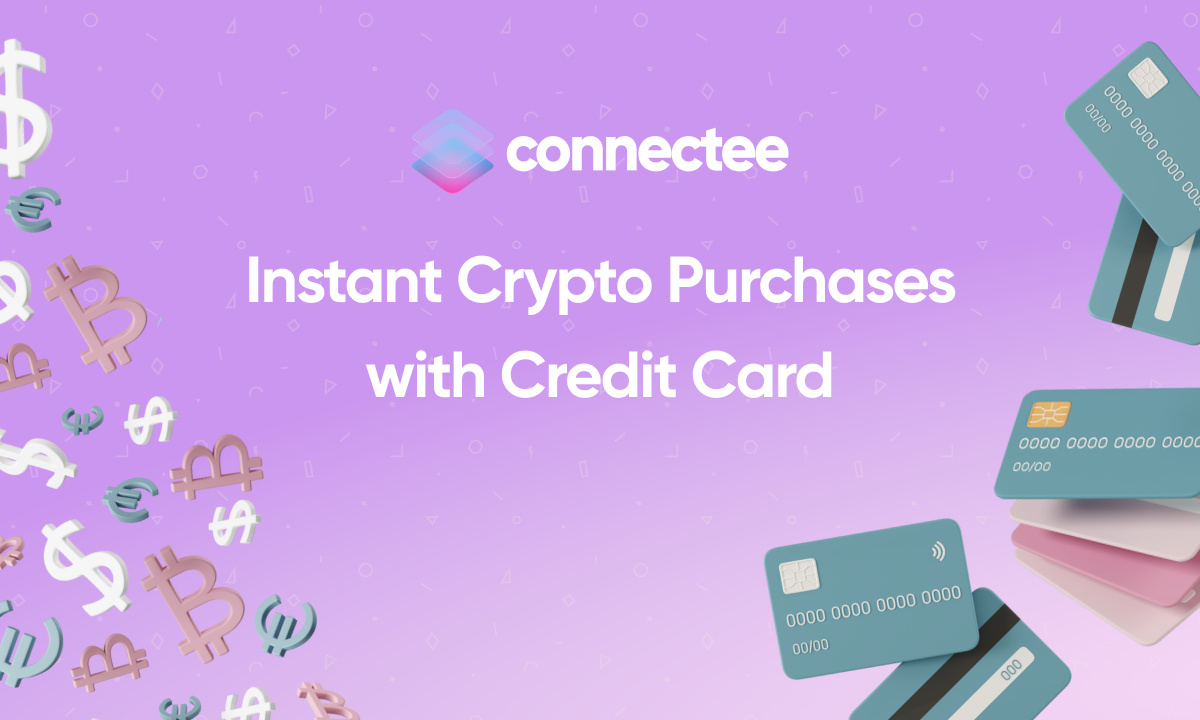 24Aug
Connectee Enables Instant Crypto Purchases via Credit/Debit Card
Tallin, Estonia, August 24th, 2023, Chainwire
Cryptocurrency exchange and wallet provider Connectee has launched Card to Crypto acquiring allowing users to instantly top up their crypto balances with Visa or Mastercard. This new feature provides a seamless fiat-to-crypto onramp by eliminating the need for wire transfers or manual bank account linkages.
The Card to Crypto service is now live for Connectee wallet holders across 21 countries all around the world. Users can quickly and easily buy popular cryptocurrencies like Bitcoin, Ethereum, and USDT in just seconds using their existing credit or debit card. All card transactions are securely processed using 3DSecure protocols for maximum protection.
As a fully licensed cryptocurrency exchange and qualified digital asset custodian, Connectee adheres to the highest standards of security, compliance, and transparency. Client funds and assets are stored in insured, cold storage wallets protected by multi-signature technology that exceeds typical industry custody safeguards. Connectee operates as a European-regulated entity, ensuring strict adherence to Know Your Customer (KYC) and Anti-Money Laundering (AML) regulations. Each user is only permitted one account on the platform to maintain compliance.
The user-friendly Connectee platform enables customers to safely and reliably buy, sell, send, receive, and manage a diverse portfolio of over 10 top cryptocurrencies, including the most popular options like Bitcoin, Ethereum, and Tether's USDT stablecoin. Users benefit from competitive crypto exchange rates, low trading fees, fast settlement speeds, and detailed reporting for taxes and audits. In addition to the new credit/debit card onramp, Connectee also supports seamless deposits and withdrawals via Single Euro Payments Area (SEPA) bank transfers.
Company officials stated that a key aim of Connectee is to provide the most user-friendly and cost-effective entry point for both first-time and experienced cryptocurrency investors or traders. By implementing near-instantaneous card purchases directly from a Connectee wallet, the platform has dramatically reduced previous barriers to crypto adoption for those who may have found the onboarding process cumbersome. The Connectee team welcomes the global digital asset community to experience their secure, compliant, and easily accessible platform designed for the next generation of cryptocurrency payments and investing.
About Connectee
Founded in 2020, Connectee is a custody solution for storing and exchanging crypto and fiat currencies provider headquartered in Tallin. Connectee's mission is to provide high-quality instant cryptocurrency exchange services as well as the tools to handle everyday payments. The accessible interface allows keeping track of all transactions history, limits and current balances. All features are available on desktop. EU-licensed service meeting all requirements of the European regulator FIU. Client funds are stored on insured cold storage wallets with multi-signatures, which provides additional security of funds.
For more information please visit Connectee's: Official Website | Twitter | Facebook | LinkedIn | Instagram