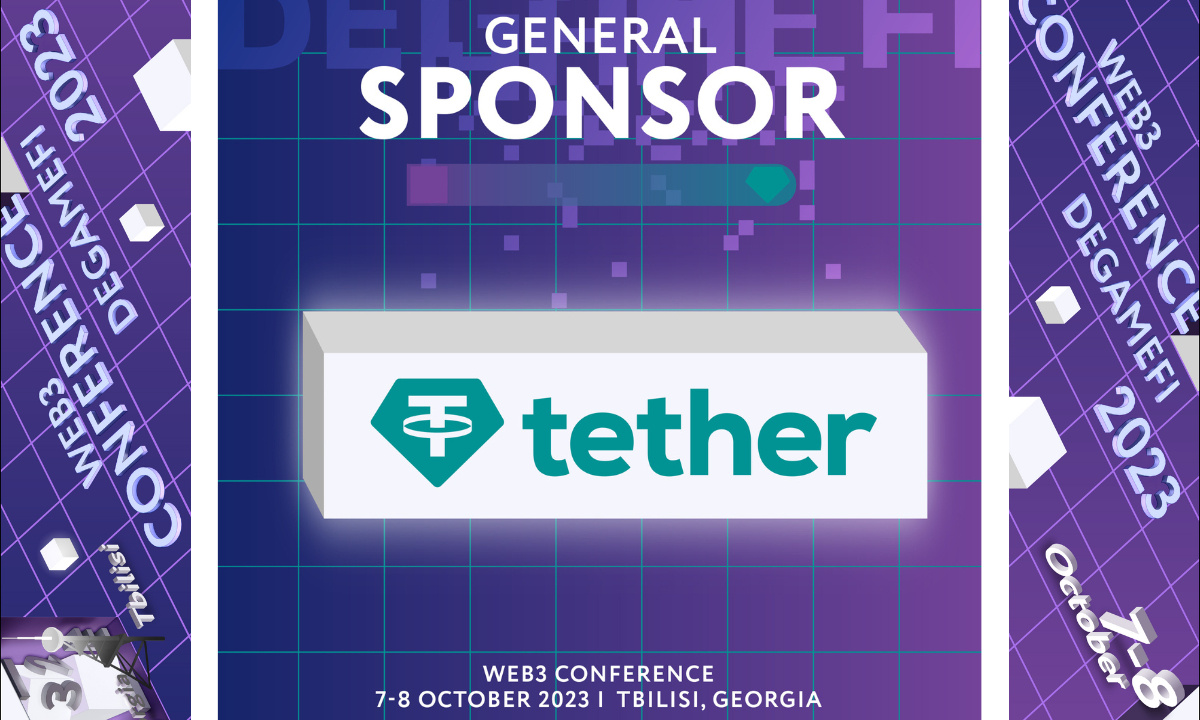 13Jul
TETHER Became a General Sponsor of DEGAMEFI WEB3 CONFERENCE 2023
Tbilisi, Georgia, July 13th, 2023, Chainwire
The strongest web3 community in the CIS region- DEGAMEFI is set to host the largest web3 annual conference in the Caucasus region.
The DEGAMEFI WEB3 CONFERENCE 2023 is scheduled to take place in Tbilisi, Georgia from the 7th to the 8th of October. This conference attracts a diverse range of participants, including developers, investors, entrepreneurs, and enthusiasts, all driven by a strong curiosity to explore the latest advancements, innovations, and practical applications in the web3 space.
Last year, Degamefi 2022 attracted 1200 attendees, and this year they are aiming for an even bigger event with TETHER joining as the main sponsor. By sponsoring DEGAMEFI 2023, Tether is reaffirming its dedication to promoting innovation, collaboration, and the advancement of blockchain-based solutions in Georgia and the Caucasus region.
"By sponsoring this event in Georgia, we want to be an active player and further commit to fostering and nurturing this growing ecosystem. We believe that by empowering the local community with blockchain expertise, we can drive adoption and foster economic growth in the region. By demonstrating our commitment to Georgia's blockchain ecosystem, we aim to build valuable relationships, foster Bitcoin and p2p technologies adoption, and explore new business opportunities." – Marco Dal Lago, Head of Expansion in Tether and Bitfinex.
For those who are interested, visiting the website will provide an opportunity to see the featured speakers. It is recommended not to forget to secure passes while Early Bird Tickets are still available. 
About DEGAMEFI
DeGameFi is a leading community in the Caucasus region focused on Web3. It organizes various events such as Blockchain/Crypto-related Meetups, Hackathons, Tech-talks, Workshops, Side events, and Web3 Conferences on an annual basis to promote and popularize the use of blockchain and cryptocurrencies. Our primary objective is to bring together investors, creators, developers, and individuals worldwide who are interested in the DeGameFi community and assist Georgia in creating a favorable environment for the WEB3 sector.
For further information please contact info@degamefi.io or ani@degamefi.io