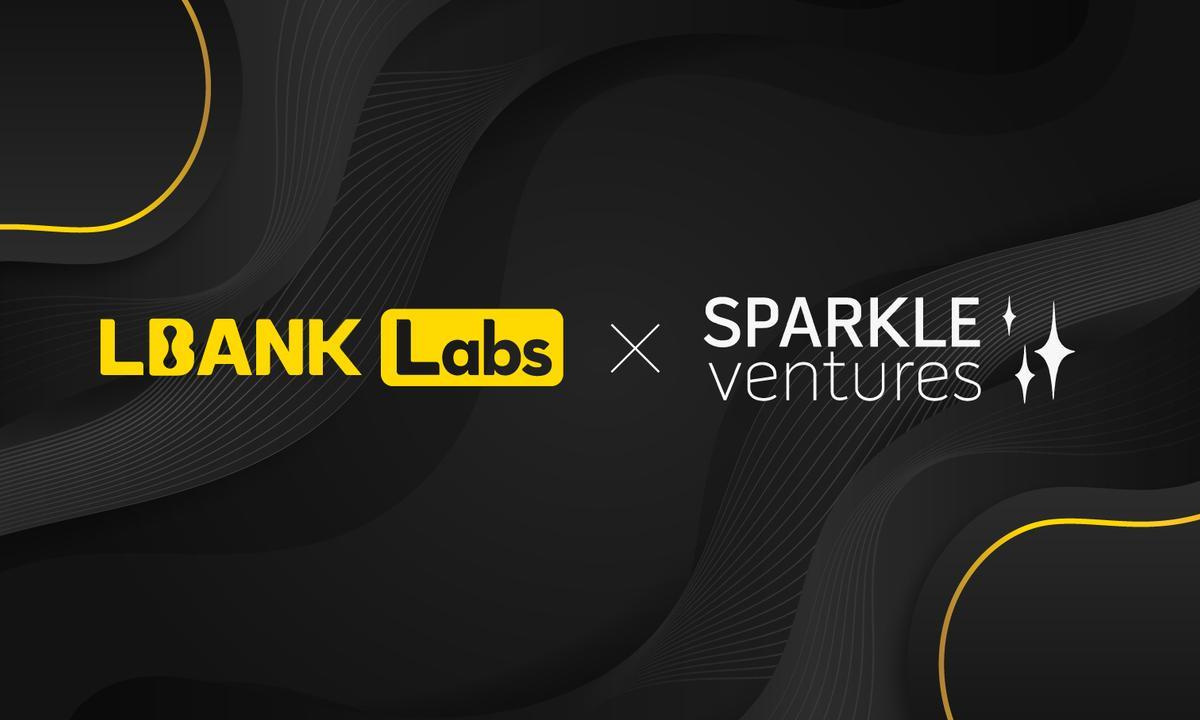 01Jun
LBank Labs Invests in Sparkle Ventures to Ignite Innovation in Web3
Road Town, British Virgin Islands, June 1st, 2023, Chainwire
LBank Labs, a leading blockchain venture fund, is pleased to announce an investment in Sparkle Ventures, a prominent fund manager based in Luxembourg. The strategic investment aims to foster innovation and support the growth of highly-scalable Web3 infrastructures on a global scale.
LBank Labs, known for its protocol and exchange-agnostic approach, is committed to supporting projects through direct funding, acceleration, incubation, and extensive networking. With $100 million in assets under management (AUM), the venture capitalist arm of global cryptocurrency exchange LBank has a strong track record of nurturing startups and helping them thrive. Besides direct investments, the team aims to build a strong fund network via investing in global top funds to support portfolios from the network in both financial and resource value-add. Czhang Lin, IC board member of Labs, is also personally LP to NGC, Blockchain Founders Fund and Lemniscap, while Eric He, Co-Founder of LBank is LP to SevenX Ventures fund I, II and FOF, and IOSG Ventures. 
Sparkle Ventures, acting as the strategic fund manager in conjunction with Animoca Brands, has gained recognition for its investments in cutting-edge technologies, supporting early-stage Web3 infrastructure enablers globally. Among the General Partners of Sparkle Ventures are industry veterans like Sebastien Borget, Co-Founder and COO of The Sandbox, Yat Siu, Founder and Chairman of Animoca Brands, Julien Pageaud, former head of strategic investments and tech lead at Nomura Digital, and Thibaut Chessé, former head of tech adoption for the Tezos blockchain protocol.
Notable projects backed by Sparkle Ventures include institutional-grade DeFi SaaS platform Kiln.fi, data analytics software AbsoluteLabs.io, and ZKP systems Polyhedra.network and OAS.gg. Their co-investors include market giants such as Accel, BinanceLabs, Coinbase, Consensys, Matrix Partners, Polychain, and Sequoia.
By investing in Sparkle Ventures, LBank Labs aims to leverage their combined expertise, networks, and resources to drive innovation in NFT, gaming and metaverse infra to advance the creation of highly scalable businesses and technologies that will shape the future of Web3.
"We are thrilled to invest in Sparkle Ventures to support our shared mission to accelerate the growth of transformative technologies in the Web3 space," said Jiayu Gao, Head of FOF investment at LBank Labs. "We believe this investment will empower entrepreneurs and developers to bring their ideas to life, pushing the boundaries of what is possible in the realm of Web3," she added.
With $100 million assets under management, LBank Labs brings extensive financial resources and a vast global network to Sparke Ventures. In turn, Sparkle Ventures will reciprocate by contributing significant value to LBank Labs, leveraging their expertise, strategic insights, and innovative approach to fuel mutual growth and success.
The venture fund also aims to forge its commitment by building a comprehensive network of Fund of Funds, designed to enhance the performance and diversification of its portfolios while emphasizing the inherent value of its ecosystem network. Labs' presence in seven global regions, including San Francisco, Dubai, and Shanghai, positions them as a powerhouse for fostering collaboration and innovation across borders.
About LBank
LBank is one of the top crypto exchanges, established in 2015. It offers specialized financial derivatives, expert asset management services, and safe crypto trading to its users. The platform holds over 9 million users from more than 210 regions across the world. LBank is a cutting-edge growing platform that ensures the integrity of users' funds and aims to contribute to the global adoption of cryptocurrencies.
Start Trading Now: lbank.com
Community & Social Media:  Telegram l Twitter l Facebook l LinkedIn l Instagram l YouTube