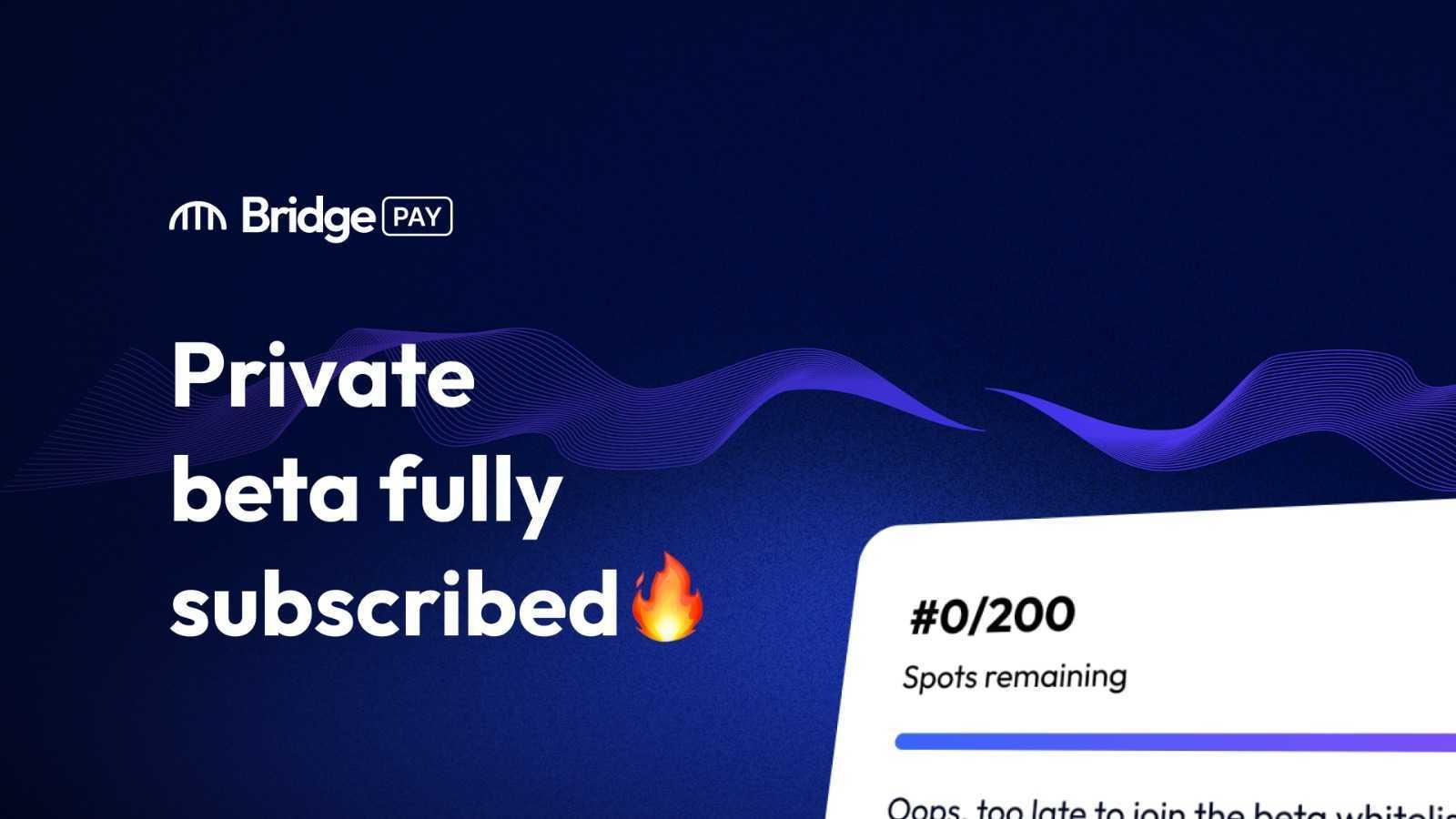 02Nov
Demand for Bridge Network's Bridge Pay heats up with over 10,000 on the waitlist
London, United Kingdom, 2nd November, 2022, Chainwire
Bridge Network recently announced its new product in the world of multichain payments; Bridge Pay. The news showcased a world's first multichain debit card solution for Web3 users. The aim is to tackle the lack of off-ramps that millions of Web3 users experience on a daily basis due to their underserved geographical regions.
As consumer adoption rates increase for crypto, many of these regions are falling further behind with a lack of solutions that are readily available at their fingertips. Bridge Pay's entry to the market comes at no better time, and is positioned to be a leading solution through its accessibility in over 150 countries, allowing users the necessary flexibility to bring their crypto assets into the real world. 
Since its inception, Bridge Pay has already garnered over 10,000 signups while completely filling its private beta testing group in a few days. 
"For a long time, sophisticated crypto off-ramps only existed to serve highly developed regions, shutting out a large portion of the user base. As a fellow crypto user from the Caribbean, Bridge Pay formed from my own personal struggles. Since unveiling this to the world, the reception has made it clear how critical this piece of infrastructure is needed. A freelance designer residing in Barbados can be paid in USDC and have the flexibility to use this USDC in the real world. By leveraging the power of defi alongside the payments rails in cefi, we're on a mission to bridge the gap and bring accessibility for users across the world" says Kimberly Adams, Co-founder of Bridge Network. 
Bridge Pay provides its users the ability to utilize their assets from over 20 blockchains and have these funds readily available in a prepaid debit card which will simplify the complexities of payments across DeFi.  
About Bridge Network
Bridge network is a trustless ecosystem of cross-chain applications powering seamless transactions across various blockchains in the world of DeFi. Bridge allows users to transfer native tokens & NFTs cross-chain, manage assets, trade, earn & access opportunities in the multichain-verse from one easy-to-use platform.
Bridge Network introduces a unified experience to the multichain world with a scalable, secure and robust infrastructure to simplify the complexities behind moving cross-chain and transacting in DeFi.
For more information, visit the Bridge Network website.