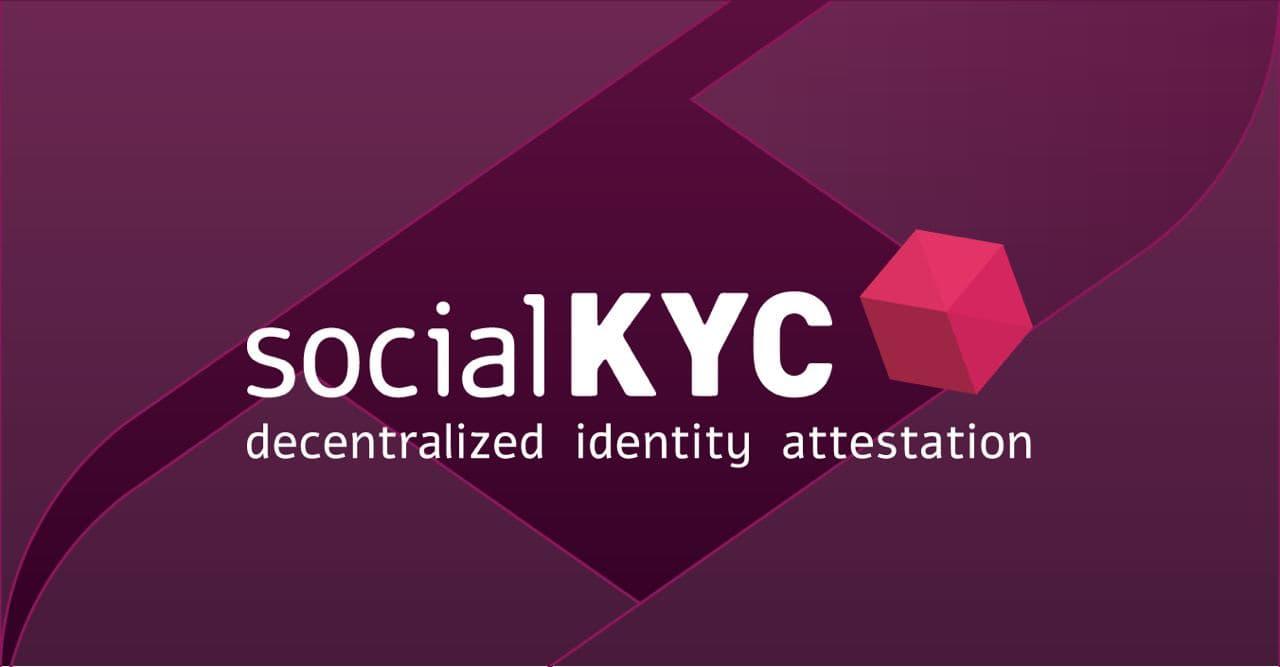 19Jan
B.T.E BOTLabs Launches SocialKYC
Berlin, Germeny, 19th January, 2022,
Built on KILT, the Decentralized Identity Service Restores Control to Consumers

B.T.E. BOTLabs Trusted Entity GmbH (B.T.E.) today announced the launch of SocialKYC, a decentralized identity service for regaining control over your digital data that is built on KILT Protocol. B.T.E. is a subsidiary of BOTLabs GmbH, the initial developer of KILT which in November 2021 became the first fully decentralized identity blockchain in the Polkadot ecosystem.
Together with Sporran (the KILT wallet) SocialKYC allows users to manage, store and present their personal credentials, enabling them to select which elements of their private information are accessed by online services. SocialKYC issues credentials to users confirming the ownership of their email address or social media accounts after the user proves that they control the account. 
KYC or "Know Your Customer" is standard practice while opening an account with a bank or exchange, where users must prove they possess government-issued credentials like a passport. SocialKYC gives the user power to extend trust in a similar way using their social accounts, building a digital identity which can be used on the internet without involving the traditional KYC.
How it works:
SocialKYC first sends the user a simple task to verify their control of a specific account.
After a successful check, SocialKYC issues a credential to the user which remains under their full control. The credential states the ownership or control of the specific account.
This personal data is not stored or shared by SocialKYC. It remains in the user's wallet on their personal device under their full control.
The user can then present these credentials to any online service that accepts them, when and how they prefer.
Users can also choose to publish one or more of their credentials, making them accessible to anyone. Published credentials can be unpublished by the user at any time.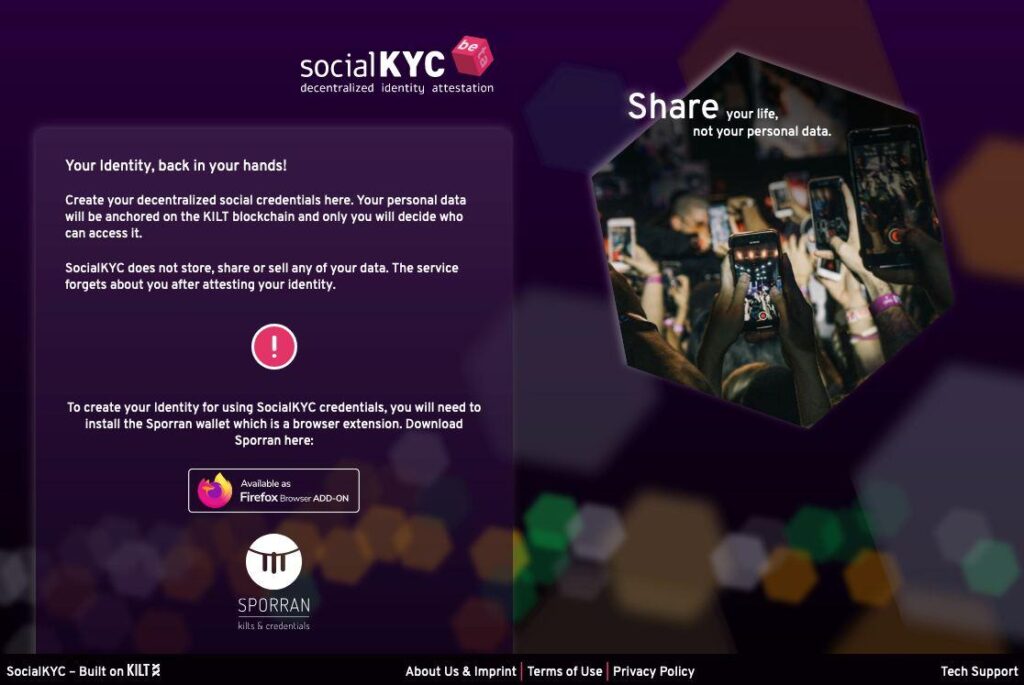 "Unlike sign-in processes on the internet to date, SocialKYC forgets about the user and the credential as soon as the credential is issued. This avoids your personal data being shared, sold or otherwise 'monetized' by third parties without your knowledge or benefit," said Ingo Rübe, Founder of KILT Protocol and CEO of BOTLabs Gmbh. "From brick and mortar to metaverse, there are SocialKYC use case opportunities wherever social trust is needed."
To set up SocialKYC a user would first create their KILT identity in Sporran, a browser extension for Firefox and Chrome that was created by B.T.E. as a gateway to the KILT blockchain. Sporran serves as a wallet for KILT Coins and KILT credentials, enabling users to manage several identities, create on-chain DIDs (Decentralized Identifiers) for them and subsequently add Verifiable Credentials to the DIDs. 
Here are step-by-step guides for setting up Sporran and SocialKYC. 
In addition to email and Twitter, credentials for social platforms such as Discord, GitHub, Twitch and others will soon be available on SocialKYC. Future applications for SocialKYC credentials could include gaming, e-sports leagues, health care, academia, media, and decentralized social networks, among others. 
About B.T.E. BOTLabs Trusted Entity GmbH
B.T.E. BOTLabs Trusted Entity GmbH (B.T.E.) is a subsidiary of BOTLabs GmbH, a blockchain R&D company founded in 2018 and based in Berlin. BOTLabs GmbH is the initial developer of KILT Protocol, now a fully decentralized blockchain identity network for issuing self-sovereign, anonymous and verifiable credentials.  
B.T.E. collaborates with developers, enterprise and government entities to build applications and services that restore user control and protect digital identity. Use cases include gaming, health care, IoT, academia, sustainability and energy. The Sporran wallet, Stakeboard platform and SocialKYC identity verification are the first services developed by B.T.E.  
About KILT Protocol

KILT is a decentralized blockchain identity protocol for issuing self-sovereign, anonymous and verifiable credentials. KILT's mission is to return control over personal data to its owner, restoring privacy to the individual. Developers can use KILT's open-source Javascript SDK to quickly build applications for issuing, holding and verifying credentials and create businesses around identity and privacy.
 
Contacts
Dan Edelstein
pr@marketacross.com