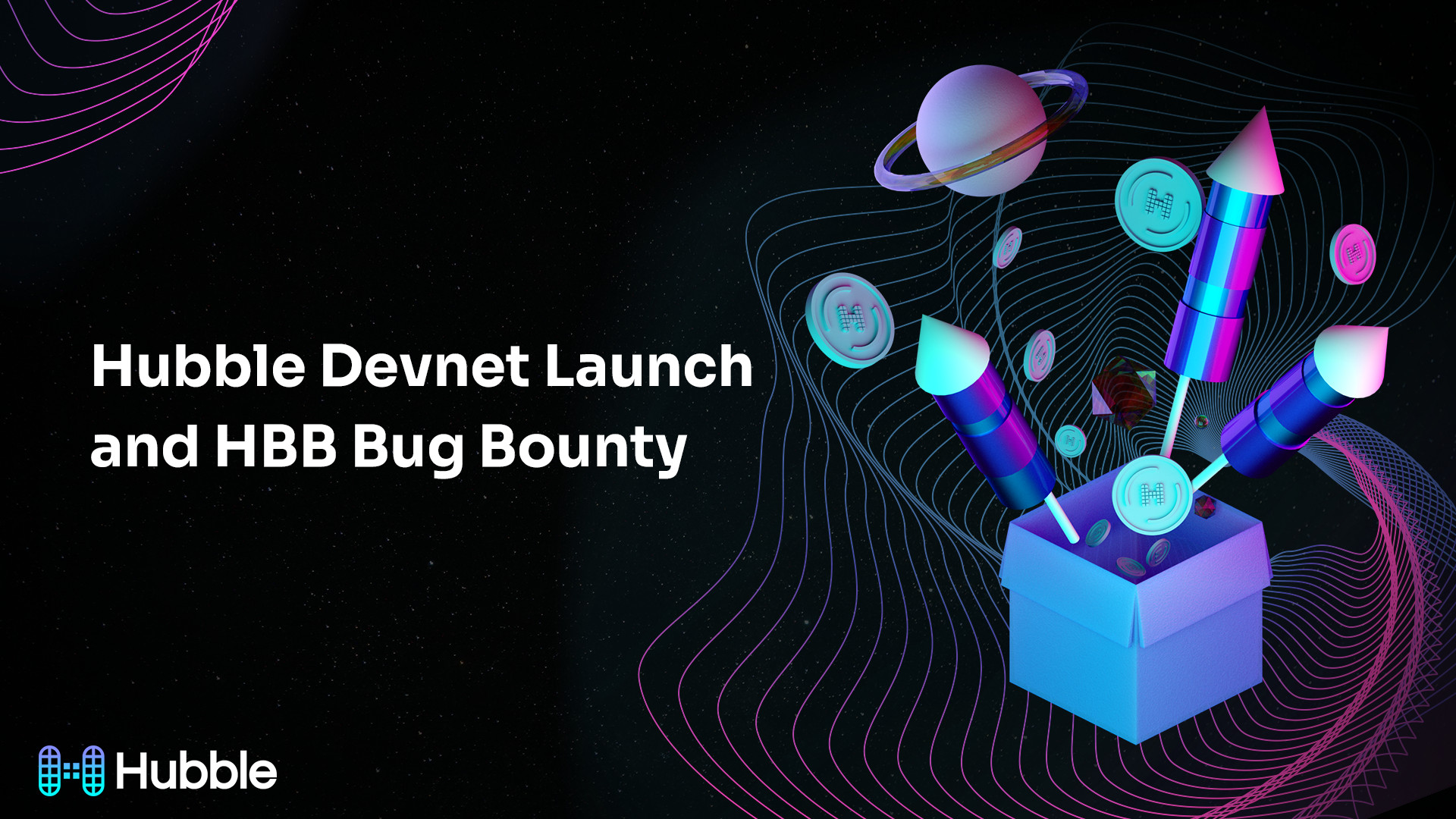 31Dec
Hubble Protocol Launches Public Devnet And Rewards Program Ahead of IDO
London, United Kingdom, 31st December, 2021,
The Solana decentralized finance (DeFi) project Hubble Protocol has launched its Beta Devnet. The Hubble Devnet launch and stress test precedes an IDO scheduled for January 14, 2022, when the protocol's governance token, HBB, has its first public sale.  
Hubble Protocol is following a roadmap towards full community-centered governance and full decentralization as a decentralized autonomous organization (DAO). The open Devnet will mark an important step as the first collaboration between Hubble's community and Hubble's development team, and the outcome of this combined effort will shape the future of the protocol. 
The DeFi community is encouraged to test Hubble's Devnet release and earn HBB tokens in return for valuable feedback. Users who report issues that are implemented in Hubble's Mainnet launch will be rewarded on a first come, first served basis. Feedback can range from reporting bugs to suggestions for improvements in user experience and user interface. 
Reported issues that are fixed due to user-initiated feedback have been categorized into three tiers of rewards. Critical issues will be rewarded 150 HBB tokens, medium issues will be rewarded 100 HBB, and minor issues will be rewarded 50 HBB. 
Users should submit their feedback via Hubble's Hellonext. Users must include identifying information such as a Telegram or Discord handle in order to be contacted for payment. Users should also include as much information as possible when submitting their issue. 
Important Links
Devnet – https://dev.hubbleprotocol.io/
Feedback Reporting (Hellonext) – https://hubble-protocol.hellonext.co/
Devnet Guide – https://blog.hubbleprotocol.io/devnet-bounty-ido/
About Hubble Protocol
Hubble Protocol plans three initial phases of development as the project works to expand the number of DeFi 2.0 services on Solana. Hubble's first phase centers on zero-interest multi-asset borrowing and the minting of USDH, a Solana-native 100% decentralized crypto-backed stablecoin. Phase 2 focuses on structured products; with Phase 3 on undercollateralized lending. 
Project team leader Marius Ciubotariu has extensive experience programming FinTech products with Bloomberg LP's London office for eight years. Hubble Protocol will follow a roadmap dedicated to becoming a decentralized autonomous organization (DAO) as the protocol leaves no stone unturned to explore the future of DeFi on the world's fastest blockchain, Solana.
More information about Hubble Protocol: Website, Blog, Twitter, Telegram, Discord
Contacts
MarketAcross PR
pr@marketacross.com