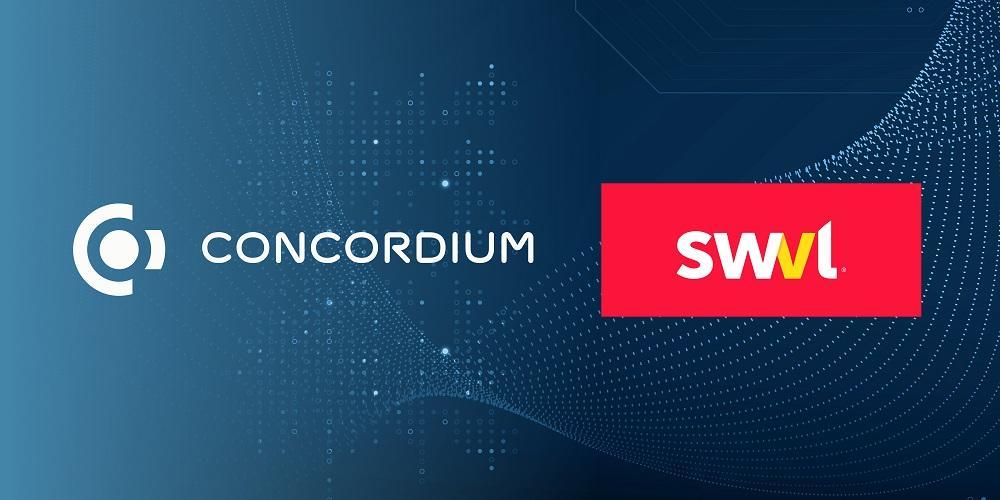 12Aug
Swvl Taps Concordium's Blockchain To Enhance Its Semi-Private Mass Transit Solution
Zug, Switzerland, 12th August, 2021,
Various experts agree that mass transit systems need to undergo an evolution. The debate goes back to pre-COVID-19, yet the pandemic has only highlighted more points for improvement. Alternative solutions to bus and rail systems are the new paradigm.
The Post-pandemic Mass Transit Industry
It is uncanny how much of an impact the COVID-19 pandemic has on all aspects of life. While most people worry about jobs and other financial topics, mass transit solutions are also at a crucial crossroads. Traditional services, such as buses and rail systems, all note a decline in ridership and revenue. Not because these systems are no longer efficient, but because the assumption of high volume is no longer present. Moving vast numbers of people is a viable business model, but only if people effectively use the system the way it is designed to.
If there is one takeaway from the pandemic, it is how that business model may no longer work. Fixing the balance between operator profitability and asset replacement – combined with an ever-growing population is challenging. Overcrowding on buses has been an issue for decades, and rail systems struggle to stick to their schedule. It has given rise to alternative solutions through ride-sharing and semi-private travel accommodations by van or bus.
One of the key players in this segment is Swvl. The Dubai-based company has a fully diluted equity value of nearly $1.5 billion. The company provides a semi-private alternative to public transportation for anyone who cannot access private options. Instead, clients book rides through a mobile application with support for multiple payment options. Their travel occurs via high-quality private buses and vans to follow various routes and adhere to different times and prices. 
Introducing Blockchain Technology For Modern Mobility
Swvl acknowledges there is room to enhance its current operations and solve some of the lingering logistical challenges. For example, partnering with Concordium, a leading blockchain technology company, will introduce a modernized mass transit system and travel experience. Moreover, the introduction of blockchain technology will help accelerate decarbonization and smart, green mobility efforts. 
Swvl Founder and CEO Mostafa Kandil comments:
"Swvl set out to create the mass transit system of the future, for the cities of the future. Our partnership with Concordium will improve the real-time capabilities of our offerings. We will be even better positioned to capitalize on fast-changing customer demands, resulting in quicker and more flexible commuting experiences." 
Concordium is a valuable partner in this effort, as its blockchain can serve many use cases:
It can help trace ebbs and flows in travel needs and feed that data into travel routes through Swvl's dynamic routing capabilities.
Swvl and its customers can benefit from interactive relationships and increasing efficiency.
The data analysis can lead to better driver remuneration, incentivizing drivers to provide an optimal service.
Furthermore, Concordium introduces a unique Identity layer at the protocol level. A crucial solution for Swvl's plans to build modern mass transit systems. That system allows for transparency and regulation without sacrificing privacy. Rather than making users anonymous, Concordium provides perfect privacy, something that will benefit all users alike. As Swvl aims to expand to 20 countries across five continents by 2025, the integration of blockchain technology may prove essential. 
About Concordium
Concordium is a Public and Sustainable Proof-of-Stake-blockchain with a unique Identity layer at the protocol level. Concordium differs from other participants by offering previously unseen guarantees of transparency, and regulation without compromising privacy by introducing built-in identity management at the protocol level and zero-knowledge proofs, which are used to replace anonymity with perfect privacy.
About Swvl
Swvl has built a parallel mass transit system offering intercity, intracity, B2B and B2G transportation in 10 megacities across Africa, Asia, and the Middle East. Following the closing of its business combination with Queen's Gambit, which is expected to occur in the fourth calendar quarter of 2021, Swvl will become the first $1bn+ unicorn from the Middle East to list on Nasdaq and the only tech-enabled mass transit solutions company to list on any exchange.  
The transaction is expected to accelerate its long-term growth strategy and expansion into 20 countries across five continents by 2025. 
Contacts
Maria Rojas
mar@concordium.com