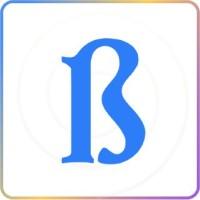 19Apr
BlockSwap Network Announces Balancer LBP And Uniswap LP Incentive
George Town, Cayman Islands, 19th April, 2021, Chainwire
BlockSwap Network prepares the final steps to begin its Balancer Liquidity Bootstrapper pool. The event will facilitate the distribution of cBSN tokens from April 19 to April 22, 2021. This ERC-20 token is for the BlockSwap Community Net, providing users with access to current and future tools.
Through the liquidity bootstrapping event, BlockSwap will achieve a wide distribution of the CBSN token through fair means. Balancer's events attract ample attention by all major token distribution projects to let users explore a fair pricing structure by placing bids on the token. 
Owners of the CommunityNet tokens will gain access to various products under the BlockSwap Network banner. The cBSN token serves as a gateway to access demo products and accrue incentives rewards. Activities to explore including staking for a Liquidity provisions take, governance-based incentives, and future solutions to be added shortly. 
"We see balancer LBP as the best fair launch mechanism to get cBSN token into as many hands as possible and enable users to access all our demo products in a safe environment, accruing incentives rewards for their participation, said Scott Trowbridge, COO at BlockSwap.
There will only be ONE Balancer Pool for the cBSN, to which users can not contribute liquidity. The team will tweet the contract address for the Balancer LBP event from BlockSwap's official Twitter account shortly to avoid any confusion. 
Following the LBP event, cBSN tokens will be made fully accessible in users' wallets. A Uniswap LP incentive pool kicks off on April 25, with the StakeHouse LP CommunityNet to launch in early June 2021. More information regarding the roadmap will be released accordingly. Make sure to keep an eye on our Telegram channel for updates and news. 
About BlockSwap Network
BlockSwap Network makes Proof of staking benefits accessible to everyone as a stable yield source, incentivizing existing staking operators and PoS token-holders by insulating everyday users from dealing with crypto asset volatility and its staking process's complexities.
Contacts
Matt Shams
BlockSwap
hello@blockswap.network