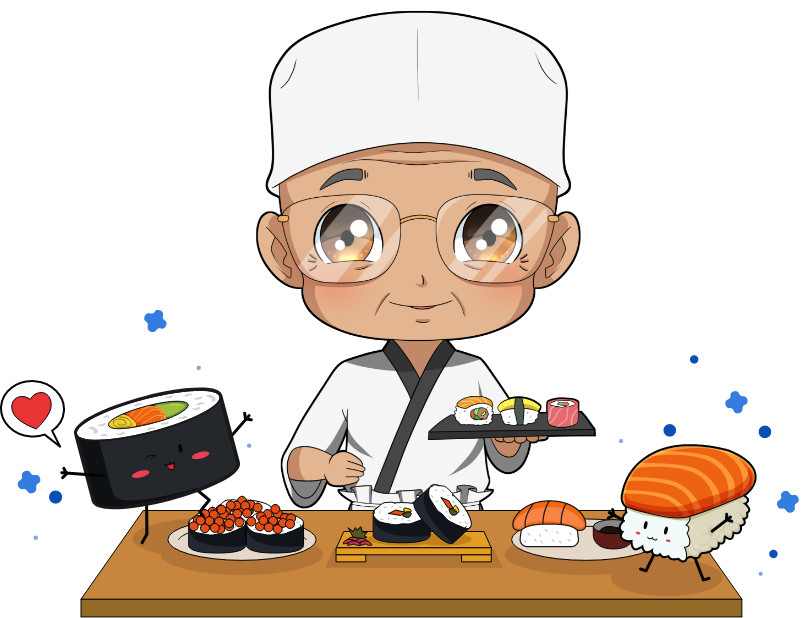 14Apr
MakiSwap Raises $1.4M From Leading Investors to Build AMM Platform on Huobi Eco Chain
St, John's Antigua, Barbuda, 14th April, 2021,
 MakiSwap, the number one decentralized exchange on Huobi Eco Chain (Heco), has raised $1.4 million in seed and private funding to build the most robust and feature-rich automated market maker exchange and yield farming platform on Huobi Eco Chain.
The oversubscribed round was led by Inclusion Capital, which incubated and supported MakiSwap in its development efforts. Other participants include Kenetic Capital, LD Capital, NGC Ventures, Polygon Network, DAO Maker, Momentum 6, AU21 Capital, Xend Finance and others. Jawad Ashraf, Founder of Terra Virtua, also joined the round as an individual investor.
MakiSwap is the leading AMM on Huobi Eco Chain, a high-performance blockchain supporting the Ethereum Virtual Machine. Heco was launched by the Huobi Global exchange and was met with formidable community support in China and the Asia-Pacific region. Heco projects are now shifting their focus to the global market, looking to bring in DeFi users from other regions and other blockchains.
MakiSwap was developed by Unilayer, a cross-chain DEX aggregator and DeFi ecosystem. The exchange offers unique features for an AMM designed with the professional trader in mind, including limit orders, advanced charting tools, analytics, and more. MakiSwap also features lucrative yield farming opportunities designed to incentivize users to make the jump into the new protocol and blockchain.
"We're extremely excited to launch MakiSwap on Huobi Eco Chain and to the public, we do see a big potential for HECO to capture a lot of market share compared to other blockchains in the near future" said Geo, Founder of Unilayer and MakiSwap.
"Makiswap is leading a new wave of Defi by empowering Huobi's ECO chain community with key tools and infrastructure. We are excited to support Makiswap in helping to transform global finance through Defi." Jehan Chu, Founder and Managing Partner, Kenetic
MakiSwap is powered by the MAKI governance token, which will be airdropped to holders of Unilayer's LAYER token on Ethereum and Binance Smart Chain.
About MakiSwap
MakiSwap is the leading AMM exchange on Huobi Eco Chain, developed and launched by Unilayer, a cross-chain liquidity aggregator and unified interface for decentralized exchanges. MakiSwap's governance token is MAKI, distributed fairly to all holders of Unilayer's LAYER token. MakiSwap includes an advanced set of features like limit orders and advance charting to offer the best experience for professional DeFi traders. 
Contacts
CMO
Vijay Garg
MakiSwap
garg_vijay@makiswap.com